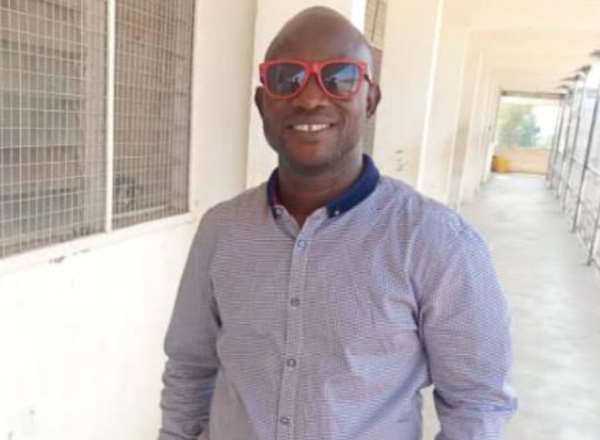 Author: Francis Angbabora Baaladong
I'm always impressively disappointed in the two major political parties in this country, especially when it comes to taking some decisions pertaining to our security and safety measures. It's not bad to protect and secure our borders as a nation, but the timing and selection of which frontiers to be protected and secured, to me it's not only questionable, bunch of baloney, but also seems a calculated attempt to achieve some parochial interest of a sort.
Smuggling of our natural resources into other countries through unapproved routes isn't news to this country. At least, it never misses the sharp lenses of Anas. We have the various security agencies at the frontiers to protect and prevent this national canker that robs the country of millions of cedis all the time. However, one can't put the blame solely on the door steps of these ill equipped security agencies, that are mandated to man our borders. There are many questions that beg for answers when you think about how ineffective these security agencies are at their work. Do they have the numbers and are they fully resourced to perform their tasks? These are cardinal questions to ask when you think about what they do at the frontiers.
It's interestingly enough to know that, these security agencies are doing their best per the inadequate resources and logistics available to them. It's however my strongest conviction that they would have been doing much better than what they do now if they were indeed fully equipped to perform their duties. It will shock you to know that, some of these security agencies especially the Ghana Immigration Service lacks structures like offices and accommodation in many of the places they operate. This completely makes it ineffective for the officers to perform their duties as expected of them. So, do we blame them or push the blame to government?
The porosity of our borders is so disturbing to the extent that, it doesn't only make it possible for the influx of illegal immigrants into the country, but other criminal activities are carried out using our unpoliced frontiers. Contraband goods are imported and exported in and out of the country respectively through these unapproved routes. This doesn't cost the economy alone but it increases the crime rate in the country. Illegal weapons and ammunitions are brought into the country through these borders and no wonder armed robbery cases have increased of late. Our youth are spared of the effects of this border porosity as they are addicted to many hard drugs which come into country through these borders. One will never finish mentioning the devastating effects of our unapproved routes in this country as they seem numerous.
It's therefore laughable to see heavy military and other security agencies present in some selected regions in the name of protecting our frontiers. I would have wished they remain there after this exercise to prevent the many criminal activities that go on in these areas they are at the moment. But guess what? They're there for a purpose and after which our borders will be left unprotected again. Therefore, tell me what the essence is now! Unless we are pretending not to see the many effects of these unpoliced and illegal routes in the country, we wouldn't have thought of withdrawing these officers from where they are currently after this national exercise, especially the military, who are supposedly feared by many more than the police or any other security agencies.
But wait! Are the security agencies presently protecting the borders or they're intimidating lawful citizens of this country? Others argue soundly that, their presence is putting fear and panic to many Ghanaians in the areas they've occupied now. Why aren't they positioned at the unapproved routes but are parading within many townships in the areas they're now? Good question, isn't it? Other school of thought also maintain that their presence shouldn't and can't frighten lawful citizens except those with questionable characters.
I agree with both arguments in that if the military won't be at where we have these border porosity but rather will be found at registration centers across the country, then the former argument holds water. On the other hand, if they're certainly doing what they're deployed to go out there and do, then, the first school of thought has no leg to stand on and on that score, the latter opinion wins the debate on its merits. The presence of the military can therefore not fail to be any of these two reasons. It must certainly be one of them.
Whatever the reason of their deployment was/is, they should consider staying put at where they are now just to keep securing our frontiers and protecting and preventing the influx of illegal immigrants and the smuggling of our natural resources as well as foiling criminal activities that go on in these towns where they're currently on national assignment. Mind you, it's national assignment but not political motivated assignment. Am I right? You're the best judges here and I put that discretion to your rational judgement without any hostile prejudice emanating from any political inclinations no matter what. I have only spoken my mind.
Ghanaians are watching
FAB