June 12 Is The Day For Reflection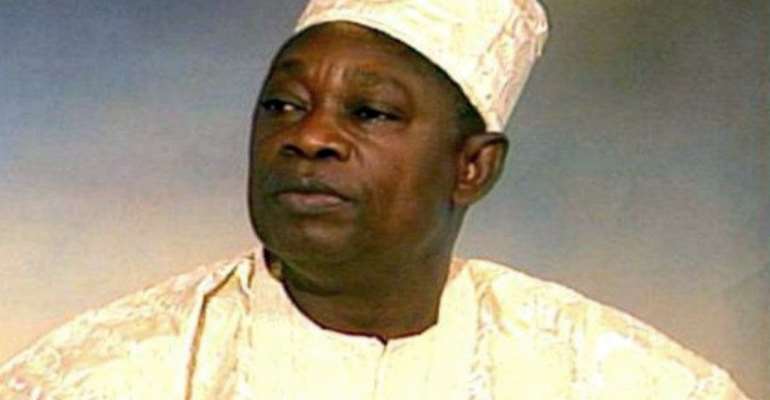 Today, Nigerians enjoy their bank holiday in celebration of the country's Democracy Day. It is good that it fell on a Friday, so they have a long weekend. Much as many would have loved to go to the recreational parks and public areas to celebrate the day with family and friends, the unfortunate coronavirus pandemic that forced a lockdown on many countries of the world will take its toll on the joy of many of the people generally. But it won't be as bad as it seems. Staying home will definitely give most Nigerians an opportunity to reflect on what democracy is and what it actually means to them.
The evolution of democracy in any country is not a football game. Political and religious leaders must be as committed as the ordinary citizen to the ideals of democracy. All hands must be on deck. Otherwise, democracy won't work.
Recently I tweeted that when you hear people say 'London levels everybody' you should not be deceived. London does not level everybody intellectually, otherwise everybody would be a university graduate. It doesn't level everybody economically, otherwise everybody would be a landlord. It only means that in London everybody is equal before the law, no matter how lowly or highly placed. In fact, the more educated or highly placed you are, the greater the punishment you get when you run afoul of the law – because you are supposed to know better. That is the beauty and strength of democracy.
It is obvious that Nigeria has not attained a high level of democracy yet. But the reason is not that farfetched. First is the understanding that the first set of politicians who acquired independence from London was ushered into the wrong form of democratic dispensation by the colonial master. They were introduced to the politics of power. Dr Nnamdi Azikiwe, Chief Obafemi Awolowo, Alhaji Tafawa Balewa, Sir Ahmadu Bello, Okotie Ebo and the rest of them practised and paid glowing tribute to the politics of power.
Over the years, subsequent politicians inherited the political structure, took on the mantle and continued to celebrate the politics of power. At one point, a prominent legislator brought his four wives to the floor of the chambers to introduce to his parliamentary colleagues. "When you call me a powerful man", he boasted to his mates, "I am also powerful at home. My wives have given me 28 children, and I am still counting."
As opposed to politics of service delivery, politics of power empowered gullible men to keep raping Nigerian girls and women. Politics of power kept endorsing the impunity with which herdsmen killed fellow Nigerians and burnt their houses and sometimes the reprisals that followed. Politics of power made it possible for the poor to lack justice that was offered to the rich and mighty on a platter of gold because they were rich. Politics of power goaded our people to acquire money anyhow – starve pensioners of their legitimate wages and keep building personal mansions with their money, owe workers salaries running into months, create ghost workers here and there, allow young teenage children to hawk on the streets of our land while their mates are in school.
Not one of the politicians since 1960 when the country "freed itself" from Britain looked deeply into the system to see that they were not heading in the right direction. They all continued in the wrong direction of political correctness in their pursuit of true democracy. And what did it mean to them? Do or die. How else could they have acted it?
Today, America is in flames. America is on fire because President Obama did eight years of politics of service delivery and President Trump abandoned the dividends of that brand of politics for the politics of power. In just four years, everyone can now see how he intended to make America great again.
The conscience of the world has been pricked, especially with the coronavirus infection and subsequent lockdown hitting every home and every family, pointing to us the reality of our common humanity. Everyone in Nigeria today has to stay home to listen to the President, and to reflect on what he and his ruling party have to say. What has democracy meant to the Nigerian people? And if the politics of power is fuelling the conflicts, the wars, the fears, the impunity, the selfishness, the arrogance and all those qualities that should not be associated with genuine leadership but are prevalent in the Nigerian society of today, what must be done? And how should it be done? Ask any public officer those questions and you'd be surprised at his answer.
And lest I forget: twenty seven years ago today, on 12 June 1993, a presidential election was conducted in Nigeria. It was generally regarded as the freest and fairest election since independence. But it was annulled by the military government of General Ibrahim Babangida. No genuine reason was given.
Western Nigerians saw the annulment as a direct sign from the north that they would never allow any southerner become President of the country. Many Nigerians took to the streets in a demonstration that soon turned violent. The presumed winner of the election, Alhaji Moshood Abiola, went abroad to solicit for assistance to claim his mandate. He studied Accountancy in Glasgow University and made a First Class. So, he had friends there, and also while he worked in multi-national corporations like ITT. When he came back, he was jailed. And mysteriously he died in jail on the day they said they were releasing him.
From then on, a cold war set in between Yoruba activists and the northern oligarchy block, a cold war that spread over decades until Dr. Jonathan came on board. In an attempt to appease the Yoruba, he recognized 12 June as Democracy Day for Nigeria, annulling May 29 which was the day the Fourth Republic came into being. The stories of Moshood Abiola, June 12 and Nigerian Democracy Day have come to blend and there is no more cold war, thanks to the ingenuity of ex-President Goodluck Jonathan.
As Nigerians celebrate today, let them ask what democracy means to them. Does it mean live and let live? Does it mean live and let die? Does it mean do or die? What do Nigerians really need to make their country home for all citizens? Is it politics of power or politics of service delivery? Today, June 12 is the day for reflection.