Jean Mensa Conduct Is Total Madness, Useless I Have Ever Seen - Abraham Koomson Lashes Out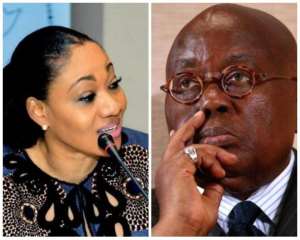 The unrepented stance of the chairperson of the Electoral Commission, Jean Adukwei Mensa continues to drive several people nuts and attract widespread opposition from all quarters each passing day.
The latest person to express his opinion about the highly explosive subject is the General Secretary of the Ghana Federation of Labour, Abraham Koomson.
According to Mr Koomson who spoke in an interview with TV3, Jean's 'robotic' action is unprecedented and should not be tolerated at all.
"The commission [EC] did not consult anybody. They are creating problems and they should be very careful. You want me to go to village and bring my father or grandmother or who, my mother, my uncle or the chief of the town? You want me to go and bring these people to come and vouch for me? It doesn't make sense.
That one is the most useless process that they want us to use…This is total madness. Less than six months to go into an election and you start doing this thing. Does it make sense?, he lashed out.
For her, she is behaving like a robot. She is being remotely controlled by [the powers that be] if the battery runs down, she will pause," he claimed.
SOURCE: www.Ghgossip.com