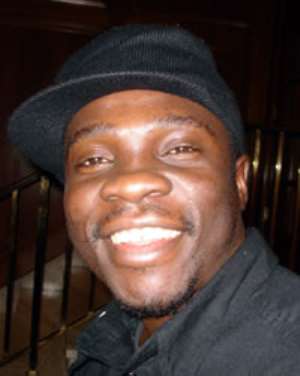 While several celebrities throw parties in Ghana this December, Jay Q, ex sound engineer of the Year at the Ghana Music Awards and recipient of many awards also has a good reason to celebrate this Monday - his birthday.
Jay Q is expected to celebrate his birthday with a private gathering of friends in Minnesota but also joining him will be some surprise celebrities and ladies.
The b'day party is was expected to ratchet up to Christmas Day morning which is hosted by Gilbert Otoo, Dee Jones and Sam Q.
The creator of Jama beats rapper has been in the states for some months now for a music course and record a few artistes in USA.
Jay Q wants to respond to a news about his migration to USA which was printed in Weekly Fylla (a Ghanaian based entertainment newspaper) that he will be coming to Ghana every two months and that musicians and his fans shouldn't worry.
Jay Q is part of the Ghana music industry and especially the hiplife movement so he can't part away from it just like that.
Jeffery Quaye has amassed many accomplishments throughout the fields of hiplife and business. In the mid nineties, along with his partner Lexis, he started the record label, Q Lex Entertainment. His label has also introduced several impressive artistes in the Ghanaian music industry.
So far, Jay Q has made a memorable appearance at a meeting of the Ghanaian Music Association giving a well laid speech.
Well wishers could sing a birthday song over a Jay Q produced beat by calling +17632214121 and +16303623409.