A2.O Magazine is back with a new issue with Pappy Kojo and Mr. Eazi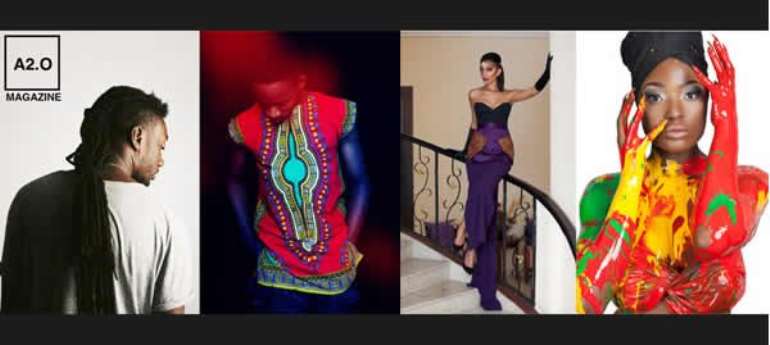 After the magazine's successful launch in 2014, A2.O Magazine is back with a fresh look and a new cover.
In an interview with a rep from the company he said "It has been a long journey and it's still pretty tough breaking into this kind of market because competition has sprung up from everywhere each with their own unique take on media in the country which is wonderful to see because it means the entertainment industry in the country is growing and long may it continue."
"This issue was fun to make it took a lot longer than expected to get it done but it's finally here! You learn a lot from hanging out with these celebrities during shooting for example Pappy Kojo is a really nice guy very calm and was very accommodating when we had a few wardrobe issues during the shoot and Mr. Eazi as well is a really cool dude, very funny, and hungry the guy takes his music seriously we could see it during the shoot he played a few tracks for us don't know if I'm allowed to discuss them but they were all really good."
"We chose both these guys because they are two of the finest this generation has to offer and thats credit to not only their talent but their management as well. Miester Music has done really well with helping Eazi and I'm sure they'll do the same for Okuntakente as well.
Pappy with Crèatures are a great match as well and if their group stays strong they'll continue to go places."
"Now that this issue is done we're going to take a break settle down and think about what we're going to do for the next issue."
When asked about the new website they had this to say "The site was a struggle to make 8 months of work it looks simple and that's great for casual user but behind the scenes it's a really complex thing to manage. Everything on the site is a lot more direct and flexible and we're sure anyone who uses it will love it.
"We tried to create a unique experience where people outside the continent can see some of the epic stuff some of the continents finest has to offer and people within the continent can see what others outside it have to offer.
"Entertainment is not just about fun it's a learning experience and if everyone can learn from each other the overall content people can produce will only increase in quality."