Photos: Sisqo & Dru Hill rock Back In The Day Concert, Obour shows he's still got it!!!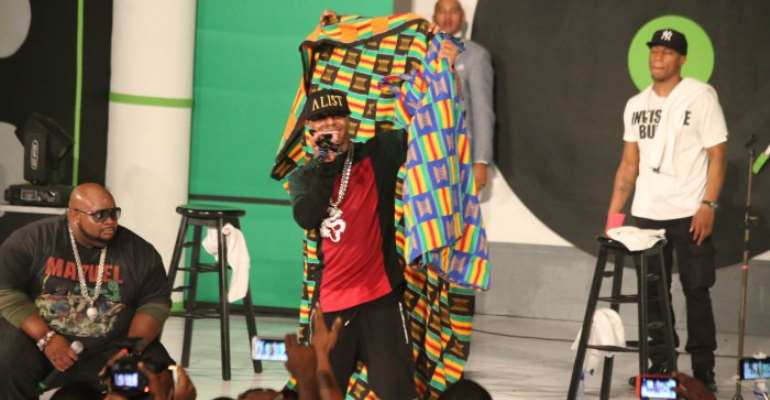 I tagged it as the only music concert I really wanted to see this Christmas, but from the turnout it seemed Ghanaians didn't care about the throwback soundtrack Sisqo and his group Dru Hill offered at this year's Back in The Day Concert.
Regardless of the unimpressive turnout, the headliners, Sisqo/Dru Hill were great to experience on stage in Accra, as they performed several of their hit ballad both as a group and a solo act (Sisqo). Clearly old and not as vibrant as they were in their heydays, the group's performance was engaging and well choreographed.
But the highlights of the night were not all about Sisqo or Dru Hill, Obour was also a refreshing experience on stage as he put together, perhaps the most well thought-through performance on the night. From an artistic entrance to a surprise performance with AB Crentsil, it was clear that in spite of his absence from the music scene , he's still got it!!!
Akatakyie was another delight on the night as the duo took the crowd way back in the days, although with a rather lacklustre performance. Although all of the performers on the night used backtracks for their performances, some were great while others gave us a 'miming' effect. Also performing on the night were Scizo, Asaase Aban, Daasebre Gyamenah and Nana Quame. Check out photos from the concert: