I'm sorry for selling your jewellery to do music - Diamond apologises to mum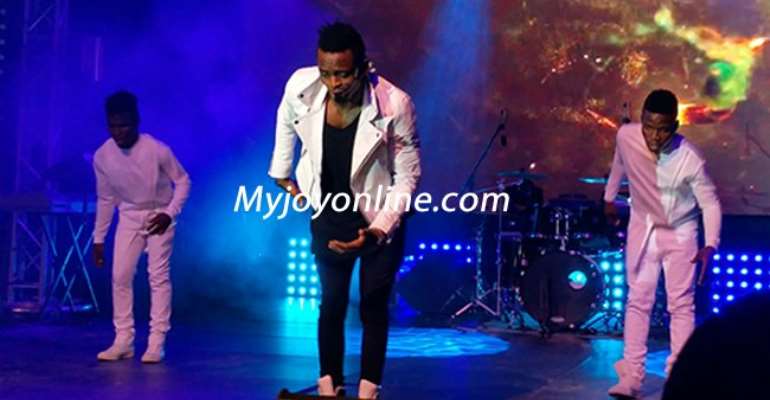 Tanzanian music star Diamond Platnumz, has rendered a touching apology to his mother for selling her jewellery to do music and lying about it.
The musician, who is currently the hottest act on the African continent, disclosed that he lied to his mother some years ago that he had lost his mother's gift, jewellery, when in fact, he had sold it.
Born Nasibu Abdul Juma, Diamond revealed in an exclusive interview with Myjoyonline.com during the 2015 MultiChoice Africa Content Showcase Extravaganza in Mauritius that he is terribly sorry for lying to her.
"I want to use this opportunity to say sorry to my mum. I lied to her that I had lost the ring while I [had] sold it. She gave me the ring and I lied to her [that] I have lost [when] I went to sell it," he apologised.
The 'Number One' hit singer holds his mother in high esteem for being a cornerstone of the music success he is basking in currently.
"I want to thank my mum because she always trusted me, she always believed in me. I just want to tell all mothers and everybody that when you see your child has a talent, try and support him [or her] because you never know what he [or she] will [become in future]."
Diamond revealed that, life was not rosy for his family, which basically struggled to make ends meet. According to him, they hardly had food to eat, not to talk of even getting money for his studio sessions.
"I'm from a poor family. When I say I am from a poor family I mean it. We couldn't afford money to provide our food sometimes. It was difficult for my mum to give me money to go to studio to record. I know she supported me since day one but it wasn't easy for her to do that because she didn't have money," the 25-year-old recounted.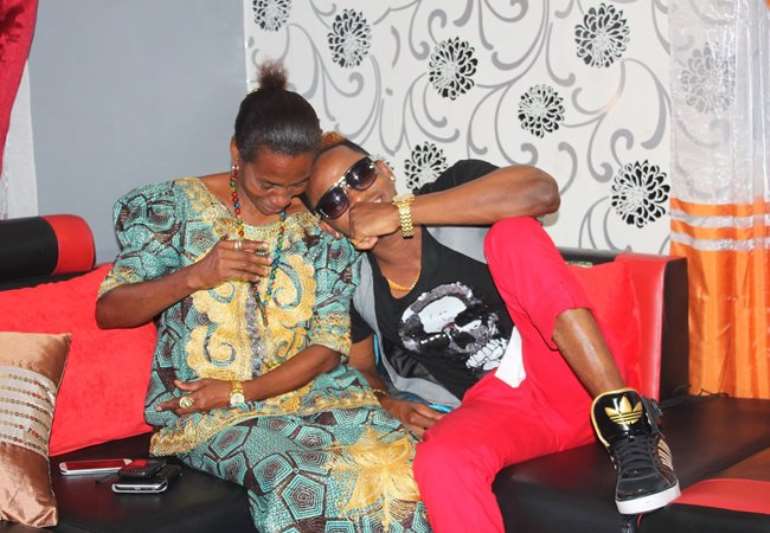 The musician did not succumb to the limitations poverty imposed on his dream to become a music star. With sheer determination and hard work, Diamond is now a household name on the Africa continent.
After chalking huge successes in East Africa, the musician turned his eyes to the rest of the continent and the world.
He said he "had to learn" and transform himself from recording slow songs, which is an Eastern African style, to danceable songs which are being enjoyed in other parts of Africa and the world.
"Until today, I'm also still doing the danceable one. As you know me I use Swahili because back in my home if I [don't] use Swahili," and also use rhythms that people can easily relate to.
"I started to shoot good videos compared to what I used to do back in the days and started to have proper dancers to dance...," he added.
Diamond, who has more than 20 awards to his credit, said to go global, "I have to be big in the West [Africa] and South [Africa]. I said I am going to start with West so instead of me going to promote my songs in West Africa, I just use the easy way. I did collaboration with Davido and the song was good."
His collaboration with Nigerian star Davido came with series of controversies and rumours that there was feud between them. "Those are just rumours. There's [nothing] like that," he retorted, thanking the Nigerian for the collaboration.
Diamond said his ambition is to unite the African music industry together as one and also "to make sure I unite the American, European music, Asian to be one music industry."
Follow me on Twitter: @delaXdela and Instagram: citizendela
Story by Ghana | Myjoyonline.com | Ernest Dela Aglanu (Twitter: @delaXdela / Instagram: citizendela)