Ghana Is Too Small For Me – Chase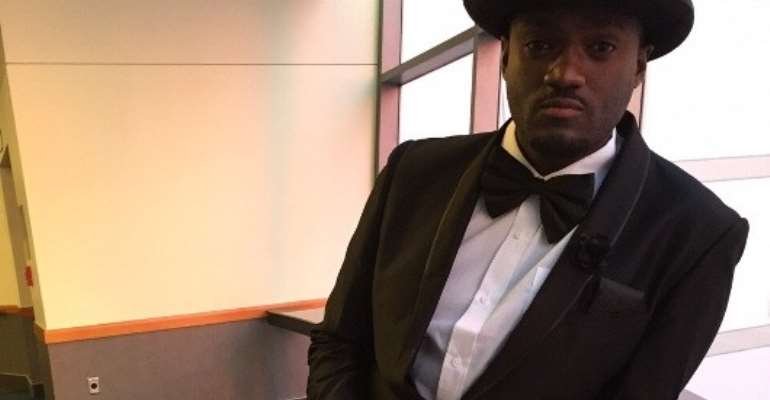 Chase Forever has said his music is intended for the world and not just Ghana. He said this when he revealed that a collaboration with a major international artiste was in the not too distant future.
According to the 'Fire' crooner, 'no musician should be satisfied blowing up only in one country,' adding that musicians should focus and strive beyond making hits in Ghana.
Chase made the comment when he was speaking in an interview with NEWS-ONE on Monday about his recent song, Eye On You.
'Ghana is too small for me. Why 23 million? That's why the Nigerians are always on top because numbers don't lie,' he said.
The singer's Eyes On You song is currently enjoying rotation on Ghana's airwaves. He said the song's lyrics were inspired by his lost relationship.
'The lyrics of the song describe a lost relationship that was my fault, where nature brings us together again. We address what caused the break up but the girl is afraid to try again and I basically give her my word,' he explained but refused to mention the lady in question.
Chase is currently in the USA. He has been there for some weeks now. He said he would be dropping a mixtape very soon.
He assured music fans to watch out for something bigger from him.
'I am expanding my brand now; taking it to the next level—bigger features and videos. I am also looking to write for major artistes too,' he revealed.
By Francis Addo
Twitter: @fdee50     Email: [email protected]