Hiplife Artiste Ticles To Release 'Salamatu' Video + 47 Songs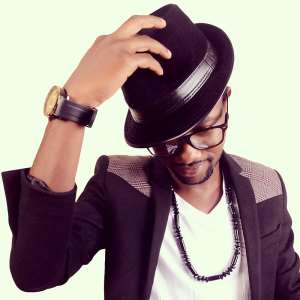 First of all this is not just hype. This is real time update about a fast rising rapper who is ready to release more meaningful music for his fans.
Hip life artiste Ticles known in real life as Francis Anane is set to release a new video for the song 'Salamatu' this week and afterwards will receive 47 songs in a month.
The rapper who earn his street credibility from winning countless street battles until finally getting his first record label deal is fired up to bring some heat into the game.
Ticles said: 'The rappers in the game are doing well but we need to take the game to another level, the 47 songs is not to attack any artiste but to make sure that fans who love rap music will have the best of music time coming month.
He opined: 'the 47 songs cut across both commercial rap and street rap. It is something for everyone in the music businesses.
'Salamatu' should be out soon and will follow continuously for a month 47 songs. As to how it will be released fans will be receiving exclusive updates concerning each song before it comes out.
Do you like rap music, do you want to dance to commercial rap music, and then Ticles is the artiste to follow.