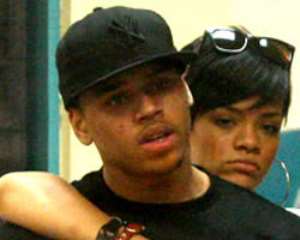 Accra will reverberate with excitement on the eve of Independence day when Grammy Award winner and electrifying performer Chris Brown hits the stage at the OheneGyan Sports Stadium to thrill fans in the Hope City Celebration Launch concert.
The mega concert on Tuesday March 5 will be spiced with some comedy, and local supporting acts including R2Bees, D-Black and SherifaGunu. A grand stage is to be built at the stadium to set the stage for an exciting and spectacular show with many surprises too planned for the night.
Fans in Ghana do not want to miss out on what is expected to be a fantastic concert from the man popularly known as Chris Breezy.
Many are those who are also wondering if CBreezy will be coming with his on-off-on girlfriend Rihanna, who, though Chris assaulted in 2009, have since patched up and have been seen together at virtually all their shows together. The two lovebirds, for instance, were seen in Cote d'Ivoire last December 2012 for the Kora Awards where Chris Brown delivered a sizzling performance to the delight of many.
Apart from Cote D'Ivoire, Chris, born Christopher Maurice, over the past few weeks has also performed in South Africa and Nigeria where he did not fail to leave an indelible impression on his showmanship.
The Hope City Launch Concert is in commemoration of the sod cutting of a new technology village - Hope City, proudly powered by Ghana's No. 1 ICT company, rlg. The concert is produced by Charter House Ghana.