Has the new Mrs Cruise already been chosen?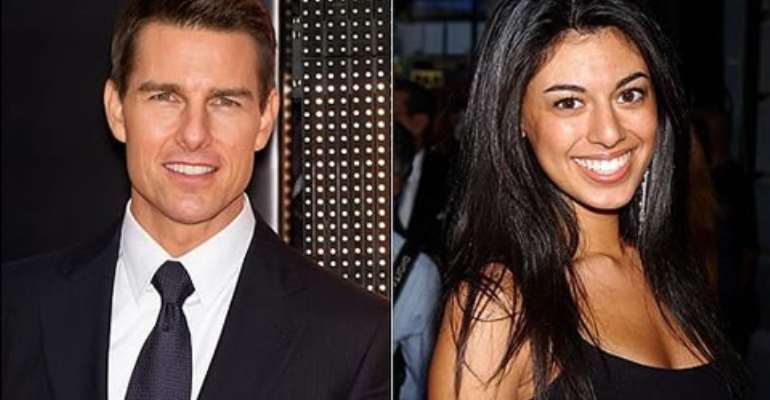 Soon-to-be single Tom Cruise has already been set up with a new bride from the ranks of his Scientology religion, it has been reported.
Less than a month after his third wife Katie Holmes filed for divorce out of the blue, film star Tom, 50, has been linked with 27-year-old stunning actress Yolanda Pecoraro.
An ex-member of the secretive religion allegedly told US gossip paper the National Enquirer that Pecoraro, whose films include The Ugly Truth with Gerard Butler, is a "Scientology princess, perfect for Tom."
Pecoraro is said to have been brought up in the cult by her Nicaraguan father and Italian mother and to have started doing its courses when she was 13.
The Latin beauty previously dated Cruise after his divorce from second wife Nicole Kidman.
According to Andrew Morton's tell-all unauthorised biography the couple met at the opening of a Scientology centre in Spain in 2004 and he fell for her immediately.
They were photographed together with Scientology leader David Miscavige, who was Cruise's best man when he married Holmes, 33, and David and Victoria Beckham at a football match in Madrid a month later.
One source told the Enquirer that Cruise has already paid for Pecoraro to attend courses at the Scientology Celebrity Centre in Hollywood.
The insider said: "With the embarrassment his divorce has caused the church, they want to stabilise the situation quickly.
"They also want to show that Tom has rebounded fast and that his new wife is beautiful and steeped in Scientology.
"If the church decides to make Yolanda Tom's next wife, they'd almost certainly want her to have a child soon.
"So she could quickly be going from her modest apartment to a mansion in Beverly Hills with a baby on the way. And there's little doubt she'd do what's best for the church."
That would mean leaving the Scientologist boyfriend she lives with in the Los Angeles neighbourhood of Silver Lake.
Pecoraro told the Enquirer: "Yes, I know Tom Cruise. And no, I'm not married or engaged."
Scientology expert Margery Wakefield, a member for 12 years, said: "Tom's next marriage will be inside the church."
Cruise, raised a Catholic, was introduced to Scientology by first wife Mimi Rogers.
Nicole Kidman returned to her Catholic roots after Cruise divorced her, and Holmes appears to be doing the same, joining a Catholic parish in New York and enrolling the couple's six-year-old daughter Suri in an exclusive and expensive girls' Catholic school.