April 4, 2012
|
Movie News
CINE AFRIK PREMIERES 'BED OF ROSES' ON 7TH APRIL.
Etornam Tsormey… Multi TV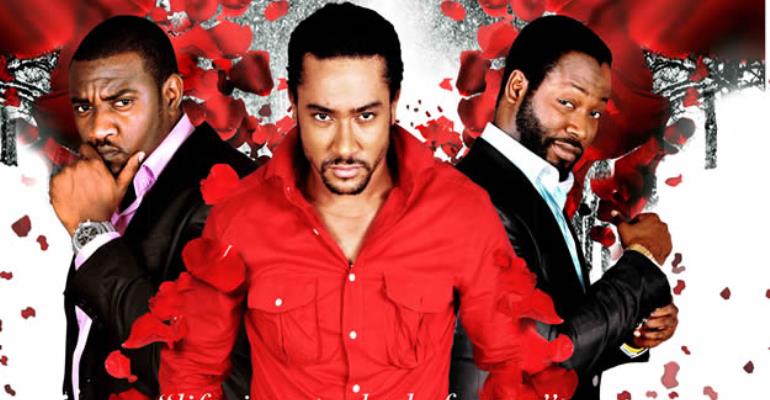 This one is a blast, a movie that will definitely quench your insatiable desire for good movies.
John Dumelo is an unrepentant cheat, his desire for different women knows no bounds. His wife Yvone Okoro is frustrated and worse of all,her husband wants a divorce. Her five year old marriage is about to go down the drain. She is desperate, she wants to know who the other woman is. But Yvonne is out for the biggest surprise of her life. Her blood sister is the other woman. What next? Hell they say hath no fury than a woman scorned.
The twist and turns in BED OF ROSES will blow your mind.
Multi TV's Cine Afrik is giving movie lovers a firsthand opportunity to watch this intriguing, nerve cracking, suspense filled and action packed movie free of charge. Join the Cine Afrik chat room on 7th April 2012 at 7pm and be part of the excitement.
Cine Afrik Channel Manager, Nana Yaa Serwaa Sarpong, assures viewers of value for their time with BED OF ROSES.
A movie produced by Marhills Productions stars Majid Michel, John Dumelo, Yvonne Okoro, Martha Nkrumah and several other top actors and actresses.
Join Cine Afrik Premieres this weekend and warm your Saturday night into an exciting one as it hosts your favourite stars in the Cine Afrik Chat Room.
As always, viewers who do not have the MultiTV digibox can always be part of the new entertainment experience by looking for any MultiTV setup anywhere at public places and watch the movies FREE OF CHARGE this and every Saturday.
MultiTV, no mothly bills… Just thrills