16 March 2012
|
Movie News
AGYA KOO AND VAN VICKER FINALLY CLASH IN THE MOVIE INDUSTRY
Reagan Odei Ofosu - Modernghana.com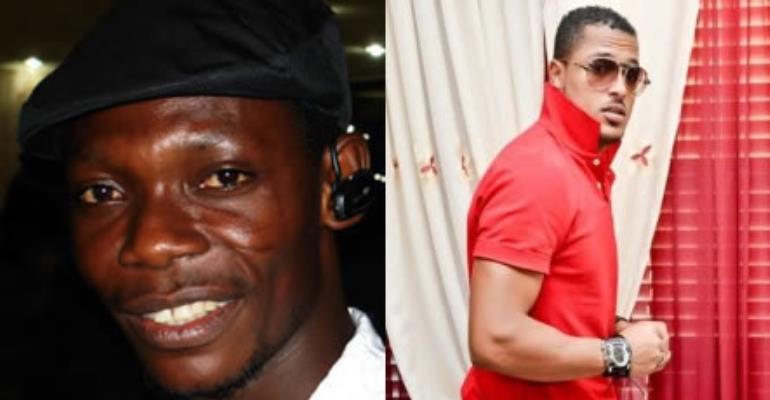 Movie enthusiasts, fans of Agya Koo and Van Vicker will finally be excited because the movie and collaboration they have perhaps being dreaming for is currently being worked on in Kumasi in the Ashanti region for their viewing pleasure. This is what a Tema based artiste in the hiplife industry will call "the twi pop".
The movie which has the working title "INVESTOR" is going to be Van's fourth directed and produced movie after releasing his second directed and produced movie RAJ into the market. The third movie from the veteran actor who doubles as a producer and director, "HANDS OF TIME" will soon be premiered in U.K. ,U.S.A. and of course here in Ghana. For the first time in the history of movie making in Ghana, Van features Agya Koo, the founders merit award winner in the Ghana Movie Award 2010 and a "giant" in the kumawood industry in a comic movie alongside with some other prominent and professional actors in the country.
Reports from Sky+ Orange production, a movie production house owned by Van Vicker indicates that everything is set and Van is already in Kumasi together with the other crew for the commencement of the movie and hopes to shoot five movies before the year ends. A source in Kumasi said work commenced last Sunday and will spend eight to ten days on set. Both the Twi and English dialogue are being used in the making of the movie and many movie lovers will love to hear Van Vicker whom the public especially his fans have known with his foreign accent tone speaking twi in a comic movie with Agya Koo. The kumawood giant on the other hand known well for his comic character is also going to spice up the movie trying to do the "twi pop thing" and that ends up making the movie a must watch.
Considering the market level, the faces and the fan base of these two main characters, the movies impact is expected to be much greater.