RICHIE GOES BALD WITH NEW SINGLE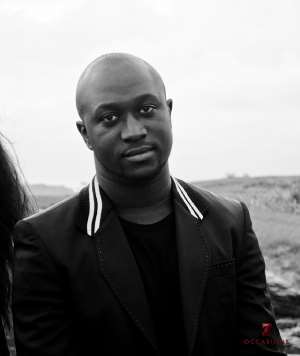 Lynx Entertainment's CEO, singer, song writer and hit record producer; Richie has gone totally bald ahead of his upcoming album, and come Monday February 27 – he would release the first single off the album, titled "Changing Faces".
The single, which is also the title song of the upcoming album, is expected to redefine the artiste that he is and go further to put out to the world the diversity in his art.
Releasing his first single "Frema" at age 21, Richie believes he has come a long way and thus grown as an artiste/producer over the years – from YARO to BABA. This album therefore, would be enough evidence to attest to that.
After the release of the single on Monday, he would release an accompanying video shortly after that. The video has been shot and directed by ace video maker, Big OJ.
Richie has also hinted that from Monday when his new single hits the airwaves, he is no more Richie but now RICHIE MENSAH; his original name from birth.
Richie has previously released two albums titled "All of Me" and "UKNR". He has also recorded and made hit records with and for artistes such as Eazzy, Asem, Tinny, Ziggy, VIP, Efya, Irene Logan, Gedu Blay Ambolay, Sway to name but a few.
The lynx entertainment wonder kid – Yaro (Now Baba) is poised to take Ghana and Africa by storm this 2012.
SOURCE www.233music.com | Officially GH