Silverbird Sweeps Brand Of The Year Award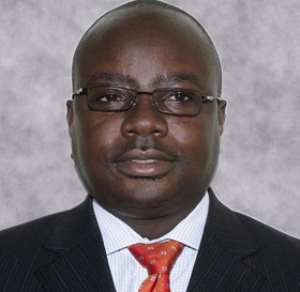 Akwasi Agyeman, MD of Silverbird
Ghana's entertainment hub, Silverbird Ghana Limited, has won the coveted CIMG Emerging Brand of the Year 2010 at the just held CIMG Awards held at the Banquet Hall, State House.
The award bestowed on Silverbird was in recognition of the brand's contribution to an exciting entertainment scene and for resuscitating the cinema culture/industry in Ghana, which had been dormant for over a decade.
Receiving the award on behalf of Silverbird Ghana Limited, the Managing Director of the establishment, Akwasi Agyeman, noted that 'the award was indeed an honour and a testament of the hard work of the management and staff of Silverbird specifically, and Global Media Alliance in general.  We pledge Silverbird's commitment to making the entertainment industry in Ghana a vibrant one'.
Head of Public Relations of Global Media Alliance, Mother Company of Silverbird Ghana Limited, Rosemond Aryeetey, said, 'We dedicate this award to our numerous customers without whom we would not be in business today. We are very much grateful to our customers and non-customers alike who always walk into the cinemas, the lifestyle store or the game arcade to watch a movie, buy something or play a game.  You are at the heart of the success and we cannot thank you enough'.
Silverbird is an all-round entertainment centre comprising cinemas, lifestyle stores and a game arcade located at the Accra Mall. With state of the art facilities like Dolby digital surround, excellent seating capacities in the five cinema halls, patrons enjoy the latest movies plus other excellent offerings of concessions and personalized services.
The lifestyle store provides supreme shopping experience, with a wide selection of books (best-sellers, thrillers, novels, Christian literature, children's books, etc.), music (Jazz, Classical, R&B, Rock, Pop, Hi-Life, Hip-Life, African), local and international movies, and documentaries in original CD, VCD and DVD formats. The ultra-modern game arcade, with a wide range of games, provides customers a unique environment to exercise their brain while having fun with a wide range of games.
Silverbird Entertainment Ghana Limited is a joint venture between the Silverbird Group, a full service media, entertainment and real estate company with holdings in radio, television, retail malls and cinemas and Global Media Alliance.
The Silverbird Group also boasts of excellent locations in Kenya with 18 screens at five premier shopping centres.