DJ ALORDIA, RUFF N SMOOTH JOINS KOJO ANTWI MUSICAL CONCERT IN NORWAY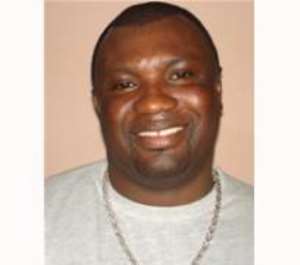 DJ Alodia from the UK, who is apparently London's favorite DJ together with the 'Swagger Boys', Ruff N Smooth have joined the trip to Norway for the much awaited KOJO ANTWI LIVE IN NORWAY or Ghana – Norway friendship Music concert slate for this month, 26th at Nilz Hansens Vei 4B-Norway.
According to Mr. Rich Ocloo, head of organizers for the friendship concert, he revealed that, earlier publications show that the event is happening on the 29th but no, it is happening on the 26th of this month rather at the above venue with an open space to entertain your soul with good hi-life, Hip life and Norwegian music.
He also stressed that, the show looks bright as the level of phone calls that are coming in are encouraging, hence there are limited seats for VIP and regular tickets now and to avoid rush plus disappointment, fans of Kojo Antwi, Ruff N Smooth among others can grab their tickets now for only 300kr.
In a chat with the host of the show mistress Yvonne Killy Buah of Top TV Ghana, she revealed that her inner most joy is to be on one stage with the Music man, Ruff N Smooth among others hence she will entreat all to Ghanaians residence in Norway and around Europe to be part of this concert now.
Grand Mixer for the night, DJ Alordia from UK, spoke vividly as: 'as a native from Ghana and UK, I will be exploding both flavors come 26th of this month it will be reviving your energy with positive music'.
The Kojo Atwi musical concert also called the Ghana-Norway friendship concert has if the right ingredients for all to enjoy as they have from the traditional side the inclusion of Borgen Johansen with Ablai Root band.
The representative of Kreative Events in Ghana (organizers), who doubles as the CEO of Global Choices Ghana, Mr. Kofi Baah Asante Ampadu gave his words to push the show as, 'every year we (organizers) try to give Ghanaians living outside the mother land a taste of home soup, that's why this year we are bringing the same food plus an extra flavor to our fellows inside Norway and Europe.
Mr.Kafui Amewoaye gave the direction to the venue, 'party or music rave's can take a car from T-Bane 1, 2, 3, and 4 to Brynseng Stasjon, it's a five (5) minutes drive from there to the venue for the show.
It's the much awaited Kojo Antwi concert inside Norway; let's do a total roll call from 'Medo fo pa' through to 'Adeipe na' with the maestro, Ruff N Smooth and others on the 26th of this month.
Story: Nana Yaw Wiredu/www.nanayaw18.com