Push: Pageant for pregnant women launched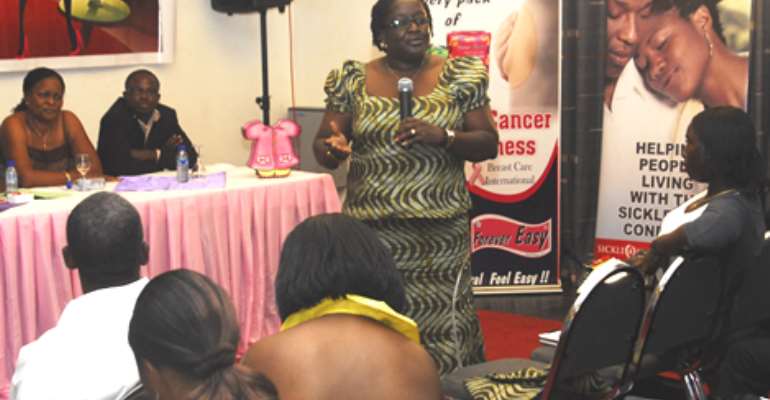 If you thought pregnancy was a limitation on a woman's life, then think again because the "PUSH" Pageant, the first pageant for pregnant mothers in Africa has been launched to bring the hip, beauty, education and fun to pregnancy.
The PUSH Pageant is being organized by Ticklz N' Gigglz to climax the BabyFEST Ghana 2011 festivities. The goal of The "PUSH" Pageant is to celebrate the beauty of pregnancy, the joy of motherhood and the art of parenting.
Pregnant mothers would be engaged in a fun, educational and interactive event. The aims is to create the awareness to pregnant women that pregnancy does not put a limitation on how well they groom themselves, take care of their bodies and continue to keep themselves attractive to their husbands.
According to a press release issued by the Ticklz N' Gigglz, pregnant women go through the uncomfortable motions of being highly hormonal.
"It can be difficult for pregnant women to see their once greatly praised body figure changing, their clear skin become spotty and doubt how attractive they are. How they look and feel during pregnancy can negatively affect their self-esteem which may be reflected in their emotions. It is important for the little unborn baby to feel comfortable in the mothers bump. Also, many women do not make the time to educate themselves about pregnancy and pregnancy related issues before or during pregnancy."
The pageant will take ten selected pregnant women through an extreme makeover and series of fun, educational and interactive activities. Importance will be placed on critical topics like health, nutrition, fashion, creativity, talent and knowledge about babies' pre and post pregnancy. Activities will include makeup treats, facials, massages and many more in anticipation of the main event on June 5th, 2011 where five of the selected women will compete for the position of Miss "PUSH" 2011 with exciting prizes at stake.
Auditions are now in progress. To qualify, participants must be between the ages of 22 to 35 years old, about to or be in 4th month of pregnancy, must have the consent of their partner and must be willing to participate in all fun, educational and interactive activities. Interested applicants have been asked to call 020 222 0260 or visit www.ticklzngigglz.com. The application deadline is March 15, 2011.