March 9, 2010
|
General News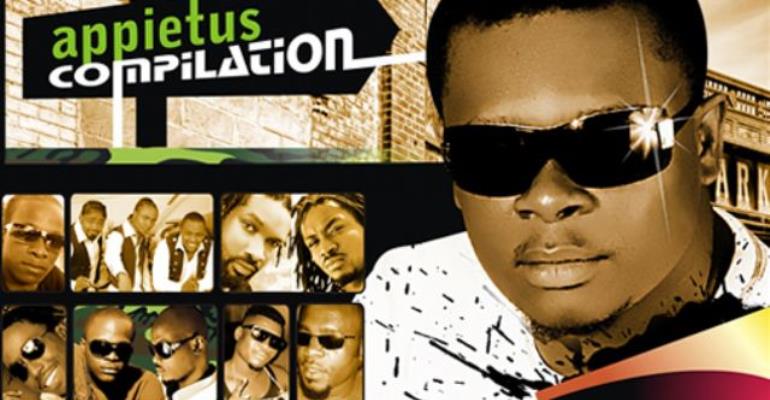 Even though he'd been in the sound engineering business for some time, it was not until the late 90's that the name 'APPIETUS' gained a household status. Ghanaian music lovers will testify that the man has never looked back since then and has been the brain behind many hit songs in Ghana.
This assertion is buttressed by the rich clientele base of unpopular artistes he has brought to the limelight. When music superstar in the name of Daddy Lumba decided to do his first ever recordings in Ghana, he looked no farther than reaching to the 'man in the mix'.  Kojo Antwi, Ofori Amponsah, Kwabena Kwabena, Wutah, K.K Fosu, Sidney (now Barima),castro, (the list of artistes  goes on and on and on) are artistes he has worked with .... This is the calibre of a genius we are talking about.
The creative brain of this genius brought together an array of music stars on one platform; thus making all of us dance endlessly to tunes like wutah's' goosy gander', k.k.fosu's 'anadwo yede' praye's' kakyre me' etc  which virtually took over any social gatherings in Ghana. That was the 'APPIETUS COMPILATION 1'
After few months outside the country, the man is back to business. Come this 12th March at the Boomerang night club, music lovers will have their questions regarding the long awaited 'APPIETUS COMPILATION 2' answered.
It's on the said date that the press will meet the 'mix by mix' man taking them through the about to be released masterpiece which has usual suspects like, Wutah, K K Fosu, 4x4, Kwabena Kwabena, Castro all on board. Old Sodja, Reggy Zippy, Tinny, Kofi B, Screw Face, Nii & Iwan, Samini & Tuga, Mframa, T-J  winner of the Appietus Idolz  featuring Mike of Mentor fame have all jumped on board to spice up the APPIETUS COMPILATION 2.