E-X-C-L-U-S-I-V-E: Why Top Yoruba Actresses Jostle For Lagos NURTW Bigwig, MC Oluomo (To Be Activated Saturday Morning)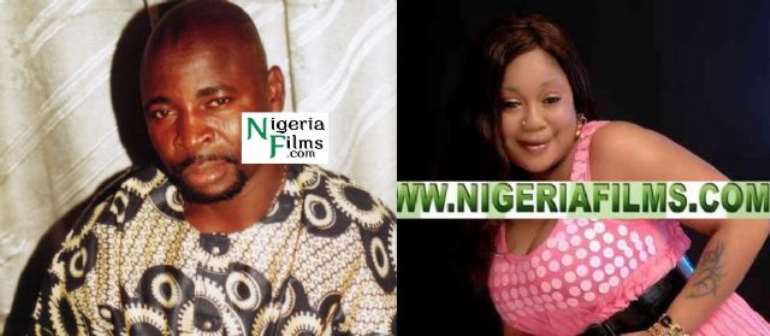 The name, Alhaji Musiliu Akinsanya, who is popularly called MC Oluomo in the transport business in Lagos is very popular in the Yoruba movie scene, especially among the female actors in that industry. To many of them, he is called a cheerful giver.
According to gist getting to Nollywoodgists.com, Em Cee, as he is fondly called is regarded by some of Yoruba actresses who try to flock around him as an Automated Teller Machime (ATM). This coinage of him by these young actresses is borne with the fact that the transport union boss lavishly spends huge amount of money on them without caution.
MC Oluomo, who is still hold sway at the Lagos State chapter of National Union of Road Transport Workers (NURTW), especially in Oshodi motor park where he has his strongest hold, has been severally reported to have taken his generosity with strings attached to what is between him and some Yoruba actresses he has had contact with.

As Nollywoodgists.com gathered, Oluomo finds joy and pleasure in going down with sexy Yoruba actresses he fancies.

His romance with former girl, Tayo Odueke, also called Sikiratu Sindodo, who also once romanced top Yoruba Movie producer, director and actor, Kunle Afod was known to many in the circle. Oluomo's relationship with Sikiratu Sindodo, who recently recovered from a mysterious sickness, was then a talk of town.
According to our findings, most Yoruba actresses do everything possible to get closer to him and just insert their 'cards' to milk huge amount of money and other expensive gifts from him. We learnt that some of them jostle to have hot romance with them.
Further findings revealed that some of the actresses go spiritual to enhance themselves in getting him to concentrate on them alone. Some we learnt go extra mile to spiritually enhance 'what they have' just to make him enjoy them on bed.
We were also hinted that one top actress recently visited a spiritualist in Ikorodu, a suburb of Lagos State to make an enchantment to make her get from the transport boss' largesse.
According to an insider who divulged this information to Nollywoodgists.com, these actresses do everything within and outside their powers to make Oluomo notice and like them. This we learnt most times guarantees them get money to fund some of their movie projects.

Just recently, MC Oluomo was reported by Nollywoodgists.com to have sponsored two top Nollywood actresses, Madam Saje and Yetunde Wunmi to Hajj pilgrimage in Mecca, Saudi Arabia to the tune of 10million naira.

MC Oluomo has severally been romantically linked with some Yoruba actresses like Sikiratu Sindodo, Ronke Oshodi Oke, Liz Da Silva, and just recently, Taiwo Aromokun.
MC Oluomo is the current Chairman of Oshodi chapter of NURTW. He is currenttly running against present Lagos State Chairman, Akanni Olorunwa, in an election, which was postponed on Thursday, January 26, 2012.
ACTRESS TAIWO AROMOKUN.jpg