See what Banky W has been hiding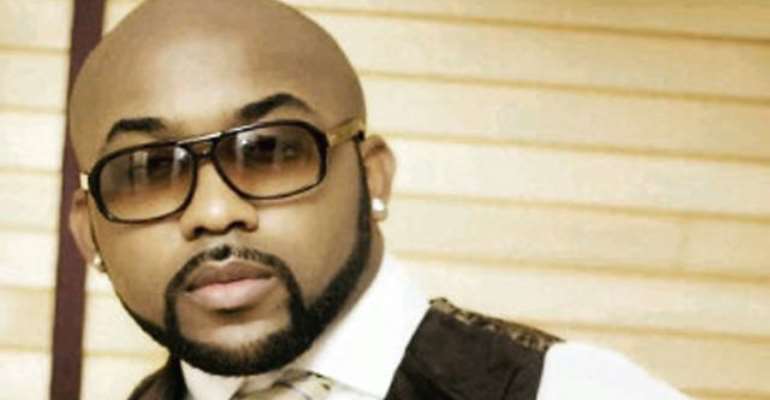 Yes, the constant male studs are very present on his ears. And famous well shaped beards are also not missing on his face. Even the regular sunshades (he probably wears them indoors) are there to complement his looks.
But Banky W's fans may need to look very closely at this picture, which was posted on a blog a few days ago, in order to recognise the popular R&B singer. Something is obviously missing in this picture. For years, Banky W has gone everywhere with his signature hats. Of course they have come in different shapes, sizes, fabrics and colour, but the hats have been forever present on his head, whether indoors, outside or at shows. Only a few people can claim to have seen the 'capable' singer without his hat. And there have been several speculations among fans and music buffs as to why the award-winning singer/producer is always wearing a hat.
Tongues have wagged that Banky is, perhaps, covering a 'defect' on his head. Well, with this recent picture, it may appear that the famous artiste might have been shading his 'bald' head (or is it self-inflicted skin cut?) from his fans. Could it be that he has been shy about leaving his head uncovered? Or he is just not comfortable with being tagged 'gorimapa'. But really, there is nothing to be shy about that. At least, he can ask 2face or, better yet, Pa Ajasco. But then, the question is: Did Banky W forget his hat at home at the time he took this photograph or is this the new look he wants to project to his fans? What is your take?