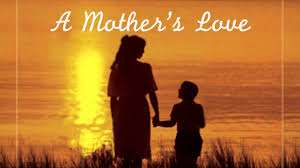 The world marked Mother's Day on Sunday, 10th May, 2020. It is a day set aside to acknowledge all the sacrifices our mothers have done and keep doing for us.
Ghanaian writer and poet, Nana Fredua-Agyeman Jnr. eulogises mothers with an ode titled, "MAMA'S LOVE". Written in classical three stanzas, it touches on the major characteristics of motherhood.
Read below:
MAMA'S LOVE
We are all born sinners into this world regardless
Whether connected by the umbilical or cordless
Everyone arrived through a vessel
Like an impression which comes to existence through an artist's pencil
The world is sometimes cruel but your love supersedes evil
The bond is unseen until it becomes visible; characteristic of a weevil
I will stop time to celebrate you
For all the hard times you've been through
Your success story not fictional but true
Pleasant to the ears, as to the eyes the colour blue
Your glory is restored by the imaginary cry of your unborn child
Though often calm, you're protective as a lioness in the wild
Programmed by your creator to have a heart so soft, tender and mild
Yet not sparing the rod when our wrongs piled
Carrying your offspring for a standard ten minus one month
Your priority is to see your children succeed
Just like a farmer who wants to see the fruit of their seed
I wish I could make duplicates of you to fill the universe with unconditional love
Nevertheless, I'll spread the greatest human virtue with all I have
In countless lifetimes I'd still choose my mother
Simply because you're comparable to no other
Written by: Nana Fredua-Agyeman Jnr.