March 26, 2010
|
Opinion/Feature
How it was in the journalism of my day (1)
Cameron Duodu-Ghanaian Times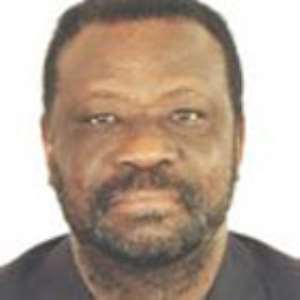 Journalism and I were made for each other - only I didn't know.
At school, I read everything interesting that I could lay hands on. I became a subscriber to the Daily Graphic at Standard Six, which meant I had to forego my enjoyment of a lot of the very delicious suya (kebab) obtainable - hot from the grill - at Kibi market.
It was prepared from freshly slaughtered goat and the liver bits especially were a killer. How I had the strong will to sacrifice them for the Daily Graphic I shall never know.
In those days, the Graphic was a real newspaper. There was solid reporting from the likes of Kofi Ahorsey, E W Adjaye, Anthony Mensah and others.
The sports pages had the incomparable Kofi Badu, while the features pages sparkled with the wit of Carl Mutt (Henry Ofori), the discourse of Bankole Timothy and Moses Danquah, and the film critic, my friend Ekow Des Bordes Acquah.
I also spent a lot of money on cowboy comics, film magazines, as well as Time and Newsweek. And I read loads of novels. When I left Kibi Government School, I used to go back to Kibi once a week to borrow books from the library of the newly opened Kibi Community Centre.
The library had a paid librarian, and he and I often exchanged views on the books we read, with him recommending interesting books to me that I hadn't come across.
It was through the Kibi library that I became acquainted with The Saint books by Leslie Charteris and the Blackshirt series by Bruce Graeme.
I have a nice man at Kibi called Kofi Kwao (formerly of the Ghana News Agency) to thank for feeding me with Blackshirt novels. Sometimes, instead of going to school, I would travel to Osino to stay with Kofi Kwao and just read and read.
He was kindness itself to me.
Chateris and Graeme were writers whose racy style enabled one to read their stories without having to labour over them. They also used very simple words. And, of course, they spun very good yarns.
Two other guys at Kibi who befriended me as a result of our mutual love of books were Kwaku Fori Dei, Kwabena Twum Ampofo and "Mr Kweifio" or (Kwaafio, as everyone called him.)
Mr Kweifio's elder brother, Kwabena Bosompra, was one of the most knowledgeable people I knew who were versed in law without being a lawyer. It was in his living room that I came across a complete set of Macauley's History of England.
I didn't know it then, but if you read so much, you develop a wish within you to write. I hadn't been fortunate enough to go to secondary school, and I used to exchange long, chatty letters to my friends in secondary schools.
Those I corresponded with the most were Okorieh Akrasi Agyemang, who was at the Takoradi Technical Secondary School, and Samuel Okai Foster, a brilliant classmate who was now in secondary school.
With Sam, I discussed Charles Dickens. In fact, my pet name for him was "Sam Weller", after the Dickens character in Pickwick Papers.
With Agyemang, it was more cowboys stuff. Agyemang roped in a mate of his, Kojo Abaka Sey, otherwise known as "The Ariz Kid" and we wrote some fantastic letters to one another, pretending to be cowboys on the range.
Having read so much stuff, my head was bursting to bring stuff out and when I became aware that the Ghana Broadcasting Service – as it was then – was broadcasting short stories in a programme called The Singing Net, I sat down and wrote one for them – just like that. It was the first story I ever wrote and it was called Tough Guy In Town.
The footprints of the young Kofi Agyemang and Kojo Abaka Sey can be seen all over that story. It was thought worthy of being reprinted in the anthology, Voices of Ghana, as well as New World Writing No 15 – in the USA.
Almost simultaneously, I wrote to a Christian magazine called New Nation, that I had been reading. One chap's name caught my eye, and it was to him that I addressed my letter. He was Peter Barker, and he should have thrown my letter away.
For in my haste, I had addressed him as "Parker". It is to the eternal credit of his unalloyed charity of spirit that in spite of this elementary mistake, he thought me worthy to be invited to join the magazine.
I began at a salary of about £15 a month. Peter gave me a place to lay my head at a place he rented at Osu RE.
Later, we were joined by Kwasi Afoakwa, formerly of Ashanti Times and Kwaku Oduro, who soon took off for Italy.
Once, the New Nation distribution pickup, a Morris Oxford Series 3 (the less reliable replacement for the amazing Series 2) broke down at a place called Nkonya Wurupong in the Volta Region and I was sent to take some spare parts to the driver, a very nice bloke called Edward.
I delivered the spare parts to him, and Edward continued on his trek, with me acting as his aplanke (driver's mate). I loved cars and so enjoyed every minute of it.
Then we came and spent a weekend at Kpando. A compatriot of mine, Kwaku Boakye, was a prison warder there and I spent my time with him and his wife, Amma B. On the Sunday morning, a football match took place -- between Asante Kotoko versus Kpando Mulpos.
It was an exciting match, and I felt a great urge to report on it for football lovers all over the country. So I called up the sports desk of the Daily Graphic and told them I had watched the match and would they like a report on it.
They agreed and I spent about an hour laboriously dictating the story to them. When I saw the story printed, without any mistakes, despite the terrible telephone line, I felt as if I was in heaven. I learnt that in journalism initiative pays dividends.
The Graphic paid me when I returned to Accra. It wasn't much – hey counted the lines and paid me according to the length of the story.
But I had taken the first step in freelancing.
I subsequently made friends with a member of the Graphic staff, Ekow Des Bordes Acquah, who had the glamorous job of watching films (free of charge) and reporting on them.
I visited him often in the office, mainly to read copies of the London Daily Mirror, the British paper that had spawned the Graphic.
Reading columnists like Cassandra and the great sports writer, Peter Wilson, reinforced in me, the desire to become a fearless writer like them.
The smell of newspapers had definitely penetrated my nostrils, but the Graphic had its own very sharp reporters, and whenever I went to an event which I thought would provide good copy, I found a Graphic reporter and his cameraman there.
So I branched out. I attended the New Year School at the University of Ghana, Legon, in December 1956, and sent reports on some of the lectures that made an impression on me, by phone to the Ashanti Times, based at Obuasi.
I don't remember them paying me, but the mere fact of seeing my report in the paper, exactly as I had written it, imbued me with confidence.
I hadn't been formally taught about opening lines and story coherence, but professionals who didn't know me were using my stuff on its own merits. It made me happy.
Indeed, if I had continued to work in the private sector, I would have developed into the greatest unpaid reporter in the country.
But I soon found out that you couldn't eat job satisfaction, and I applied to join the Ghana Broadcasting Service – GBS, as it was at the time.
There, you had a regular salary – for a reporter in my time, the pay was twenty guineas a month (twenty-one pounds).
But once you became a civil servant - which was what working for the radio meant – you couldn't contribute anything to other publications.
Credit: Cameron Duodu/Ghanaian Times