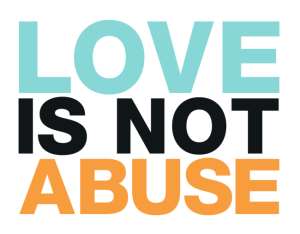 Dating abuse is a pattern of behavior, attitudes and beliefs that seek to exert power and control over another person in a dating relationship.
A dating relationship is defined as a person involved in an intimate or romantic association with another person, regardless of length or exclusivity of the relationship.
Dating abuse happens to young people from every socio-economic group regardless of race, religion, academic ability or economic background.
It turns out, if parents talk to their children about all the non-violent ways that can be used to resolve conflict, it can reduce youth dating violence.
According to a recent study, parents who talk to their children about non-violent ways of resolving conflict may reduce children's likelihood of physically or psychologically abusing their dating partners later.
However, when parents give contradictory messages, it implies that violence is acceptable in certain circumstances.
"Show the value of parents advocating non-violent responses to conflict. Youths may be getting a mixture of both violent and non-violent solutions from their parents, but in our study, it was those non-violent messages that really protected kids from perpetrating violence in their romantic relationships," Rachel Garthe, lead researcher of the study.
Garthe and her co-authors surveyed a random sample of more than 1,000 sixth-, seventh- and eighth-grade students about their parents' views on handling conflict. The assessment included questions such as whether the child's parents condoned fighting as long as another person started it, or if their parents urged them to stay calm or walk away if another person said something disrespectful to them.
The majority of the students - ranging from 82%-88% across all the waves of data collection - reported receiving a mixture of parental messages that endorsed peaceful as well as aggressive means of handling disputes.
Students also were surveyed about their perpetration of dating violence during each three-month period prior to their completing a survey. The students were asked if they had engaged in six forms of physical violence, such as shoving their romantic partner, and four types of psychological aggression, such as intentionally provoking jealousy in their boyfriend or girlfriend.
Students rated each act of dating violence on a 0-3 scale, with a "0" meaning they had never engaged in that behavior and a "3" meaning they had done it 10 times or more. Garthe said the prevalence of dating violence among the students surveyed was high across all years of the study.
As many as 35%-45% of the students indicated that they'd committed at least one act of physical or psychological aggression against their boyfriend or girlfriend. These associations between parental messages and youths' likelihood of perpetrating dating violence were consistent for males and females, Garthe said.