Convenient Way to Buy Computing Items Online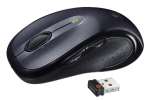 Those days have gone when you used to purchase computer accessories by visiting your local markets,...

GHANA! WE NEED A GOVERNACE WITH THE way , the truth , and the life to enhance our FREEDOM & DEMOCRACY. Any thing else will be a deliberate attempt to fooling the folk.
By: FRANCIS TAWIAH ,