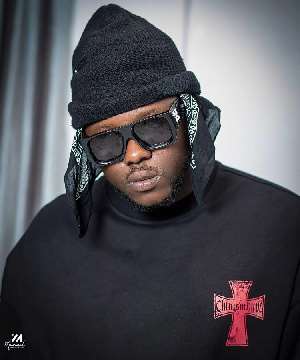 Ghanaian rapper, Medikal has debunked claims that he was denied a United States visa in 2022 for brandishing a gun on social media.
In an interview with Abeiku Santana, the artiste shared his displeasure about websites that used the story to disparage him.
"I was never refused the visa. Some of these things, you just let it happen, then you let them see you in America. They will see you acting gentle and having fun. That's damage control. Sometimes you don't have to talk.
"People in Ghana, it's unfortunate that some of the bloggers, big names like Pulse Ghana, I respect them so much so sometimes when they bring out some news like that I just feel but why would such a big blog bring something like that?" he said.
On June 21, 2022, a source confirmed that the artiste was bounced after he had attended an interview at the US Embassy in Accra for a gun brandishing incident over which he was convicted.
Reports indicated that Medikal's label mate Armani was also bounced.
Watch the video below: