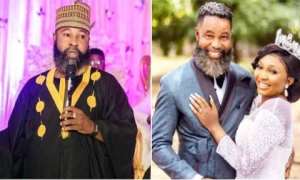 Osama Akpunou, a Nigerian comedian has lost his wife nine months after they two got married.
Comedian Osama shared the sad news with his followers on Instagram on Monday, March 28, 2022.
The comedian revealed that his wife, Mildred Maurice passed away two months away from their first anniversary.
The couple tied the knot on May 15, 2021, and his wife died on March 26, 2022.
"Wedding That Never Saw Any Anniversary Got Married 15th May 2021…She died on 26th March 2022…God Bless Your Soul My World #NaMyData," he captioned the sad post.