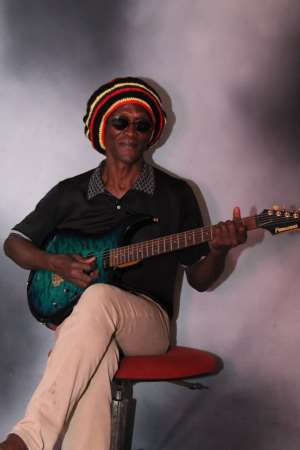 Jackson Etuah
A renowned Kumasi-based reggae artiste, Mr. Jackson Etuah, known in reggae music landscape as 'Papajay' says with courage and determination, he has successfully completed a four days intensive program that aimed at creating awareness on why the covid-19 safety protocols aside the use of the vaccines must be observed.
Speaking to the Modernghana News correspondent after the program which took off on Wednesday, May 26 and ended on Saturday May 29,2021, Papajay' who is also the Chief Executive Officer of Unity Link Foundation disclosed that his outfit which is a Non-Governmental Organizations collaborated with another N.G.O. Papajay' Multimedia to realise his agenda.
The reggae musician bemoaned that the brain behind the program was to create covid-19 awareness, the importance that attached to the vaccination of the covid-19 vaccines and among others, singing and composing pro- covid-19 and vaccines songs as part of creating public awareness about the menace.
"We showcased our program at Dr. Mensah, Kajetia,Asafo, Bantama and Abinkyi markets respectively aside Roman Hill and Aboabo" Papajay' told the correspondent.
The reggae musician expressed worry that inspite of the importance attached to the program, several proposal letters he submitted to individuals, groups and organisations for assistance were turned down and thanked God for fruitful exercise.
Papajay' hoped that the public will take advantage of the program to observe the covid-19 safety protocols,to enhance government efforts at curbing the menace.
By King Amoah.