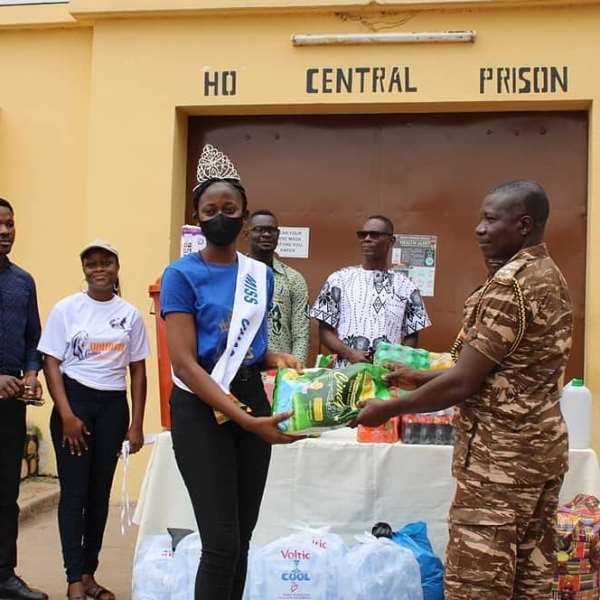 Miss UHAS- University of Health & Allied Sciences, Vivian Apreku has donated a consignment of food items, bottled & sachet water, dresses, money, 3 veronica buckets & stands, 15 boxes of carbolic soaps, 10 boxes of hand sanitizers, 500 nose masks, 20 boxes of tissue amongst others to the Ho Central Prisons, Remar Orphanage Home and the Cured Lepers Village on Saturday, August 29, 2020, in a project dubbed Health Our Wealth- H.O.W.
In her remarks, she said "this 'HOW' project is aimed at educating and reaching out rural and under-resourced communities in the Volta region of Ghana in order to equip inhabitants with resources necessary for the successful implementation of the personal protective etiquettes.
Ms. Vivian added "this initiative is expected to contribute immensely to the national fight against the spread of COVID-19 and to respond to the distress call of less privileged individuals in the region.
"You have not lived today until you have done something for someone who can never repay you" she asserted.