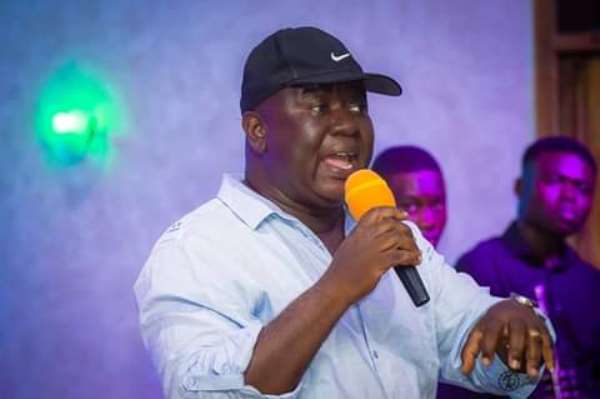 Fred Kyei Mensah
Just after the Ghanaian movie industry had come to nothing, most actors and actresses have found a new way of making money from their art.
Some has become radio and tv hosts whiles others are investing into music. There are actors who have made fortune in music, and I can mention the likes of Kwadwo Nkansa (Lil Wayne), Kwaku Manu, Akrobeto and Mercy Asiedu.
The latest among them is actress Emelia Brobbey who just released her maiden single " Fa me ko"
Social media went on buzz after the release after commentators had embarrassed Emelia Brobbey for performing so poor on the song.
Amidst the heavy criticism, renowned sound engineer Fred Kyei Mensah of Fedyma Studio has stand out to admonish the public to support and encourage the actress turned a songstress than to deem her off.
Maintained by Fred, a song is measured by considering the 3Ts (timing, tuning and Tempo) and Emilia on her song did not slacked in her delivery, considering the "T" elements.
According to the renowned sound engineer, "We can criticize her vocal delivery on the song. It lacked dynamics and was raw" suggesting that, with a good voice trainer, Emilia would do better.
Read his full observation here:
I am not on any social media platform apart from Facebook and Whatsapp. I understand some people are trolling Emelia Brobbey because of a song she released on twitter, instagram, Facebook etc.
Yes! She might not be one of the gifted singers on the continent but i can confidently say with all my 36 years in the music industry as a professional sound engineer and over my 50+ years on this planet that, she tried her best.
One of the ingredients one uses to measure one's song is the 3T's of music that is, timing, tuning and tempo! Did she have all these applied in her song? I say yes she did. She never went off key, timing was good and tempo excellent.
We can criticize her vocal delivery on the song. It lacked dynamics and was raw. The instrumentation and the arrangements is a two chord progression song of the doh and fah chords. It could have been better with the arrangements moving to other progressions.
The saxophone intro of her song has a resemblance to Diana Hamilton's "Mo ne yo " and Obaapa Christie's "Wagye me" songs. I understand it came from the camp of one of the country's great music producers and sound engineer, Dan Bassey whom i have so much respect for.
You might not appreciate the music maybe based on your perception about her being an actress and "forcing " her way into music. Her lyrics are on point. With a good voice coach like Freeman Daniel Ame,she can be transformed. She has the potential if she would give herself ample time to learn the rudiments of music.
Let's encourage her rather than asking her to quit music. Practice makes a man perfect. Emelia Brobbey, time will tell.