It was all heaven on earth at the Charismatic Evangelistic Ministry Friday, December 6, as hundreds of people from different corporate institutions gathered to give thanks to God for a successful year.
Songs after songs, the four-hour program saw amazing performances from gospel legend Elder Mireku who kept the audience on their feet, singing and praising God for His goodness despite the challenges some might have gone through.
With the atmosphere fully charged, participants brought together by their belief in the intervening power of a supreme being, did not only give thanks but made their requests known to God.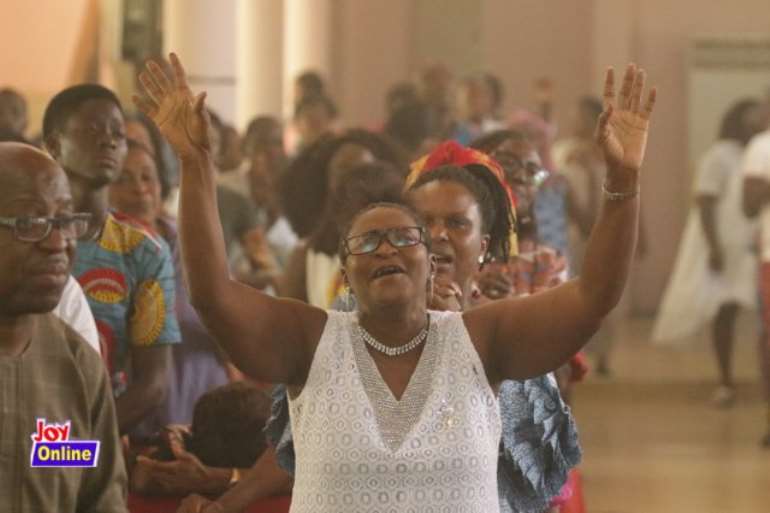 Although labelled the Joy Corporate Worship, the event ground was filled with people from all walks of life who were grateful for an opportunity to fellowship with some of their favourite celebrities and presenters within the Multimedia Group.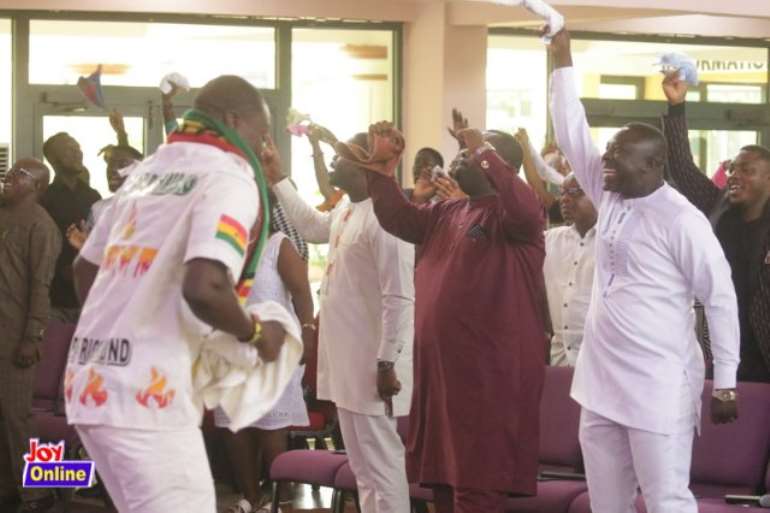 Staff and management of the company were also present as general declarations were made into the new year.
Patrons who spoke to JoyNews after the event lauded the organisers for putting a successful program together.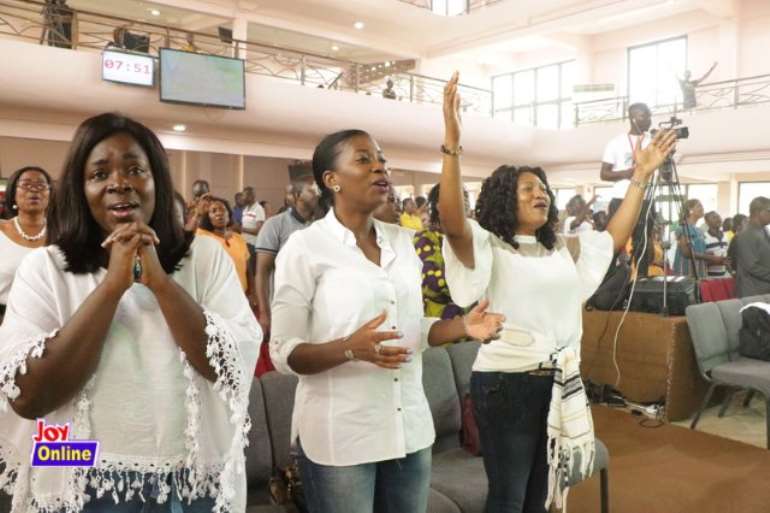 While endorsing the event, they urged the company to make it an annual event.
The maiden edition of the Joy Corporate Worship ended with notable singers like Max Praise, Mercy Sinclear and Pastor Isaiah Ofosu Kwaakye taking their turn to delight the patrons.
See more photos: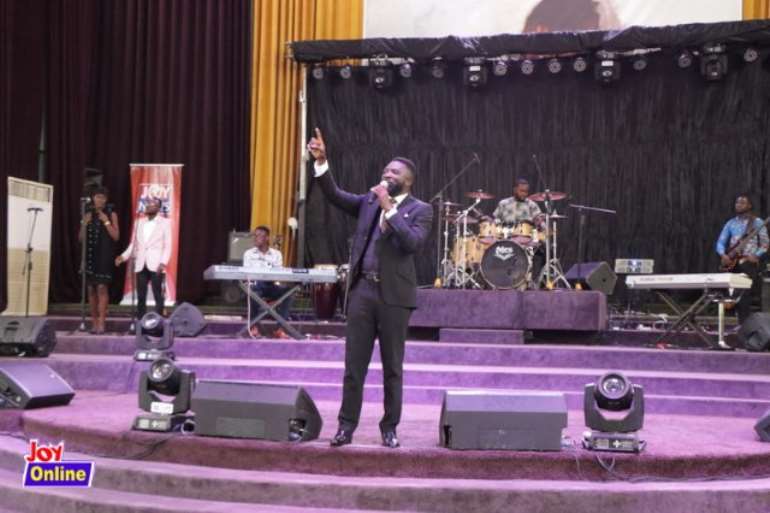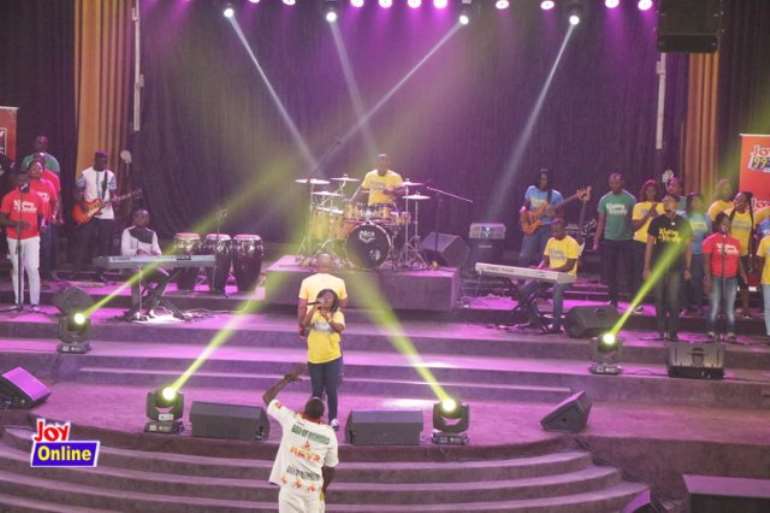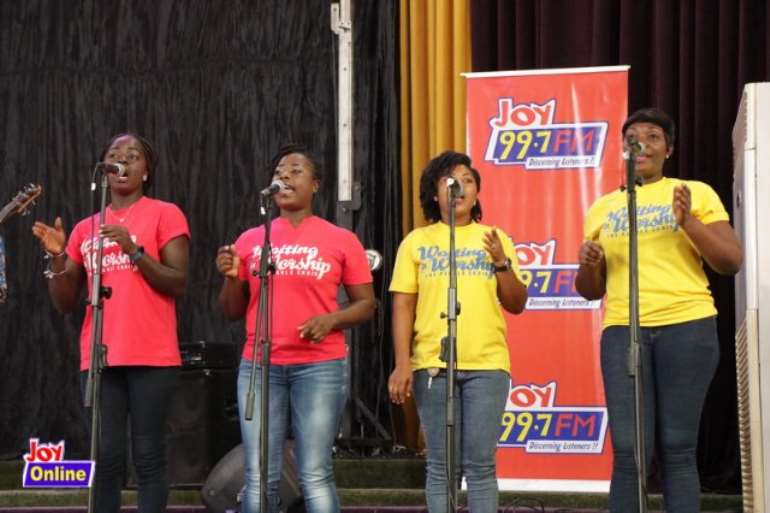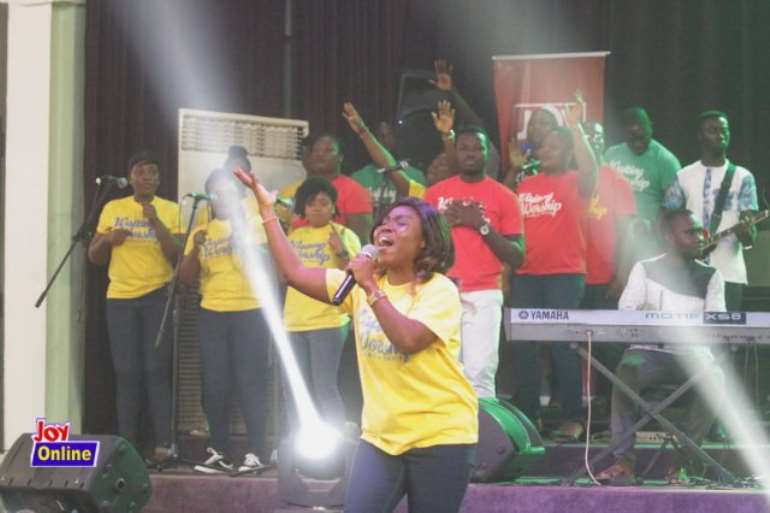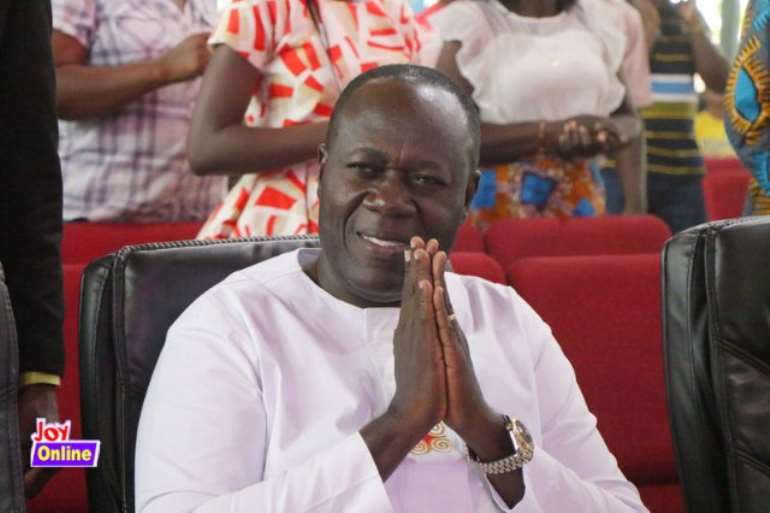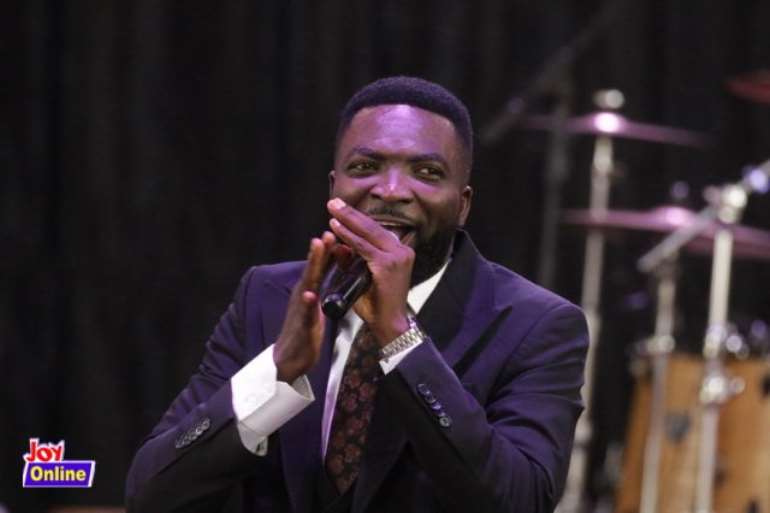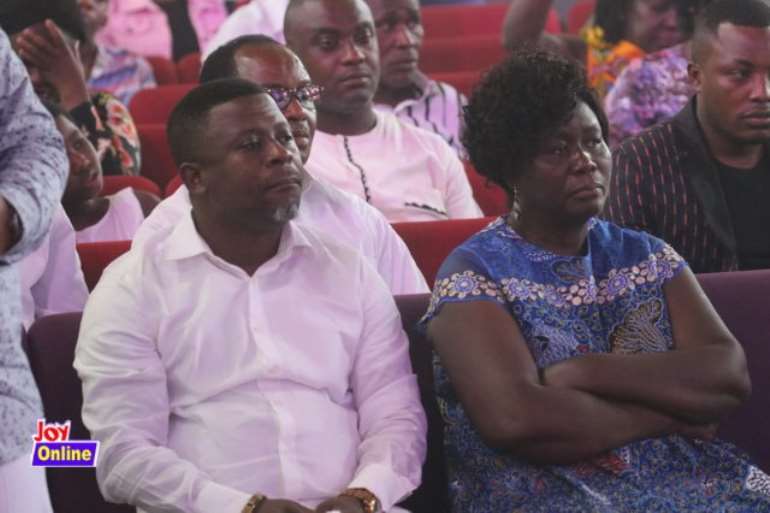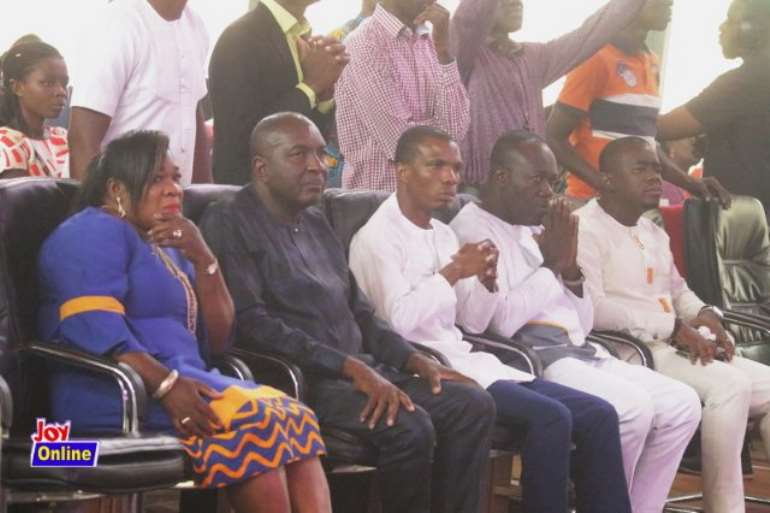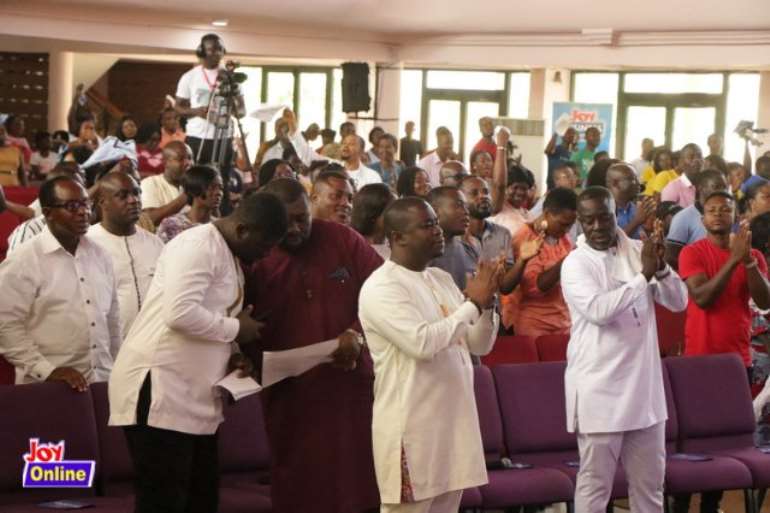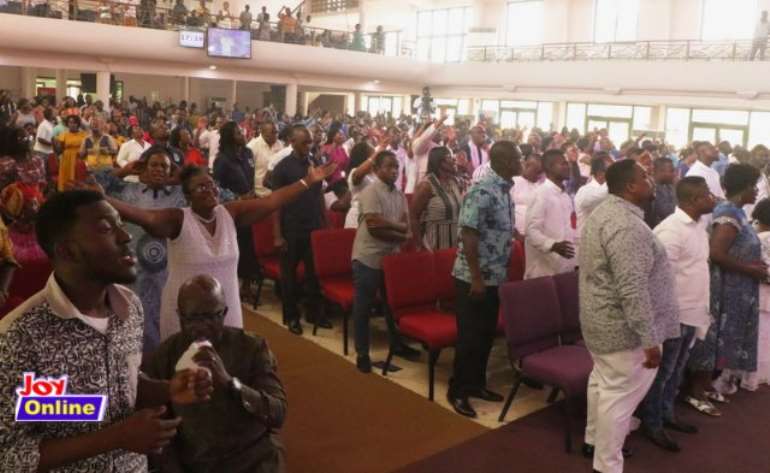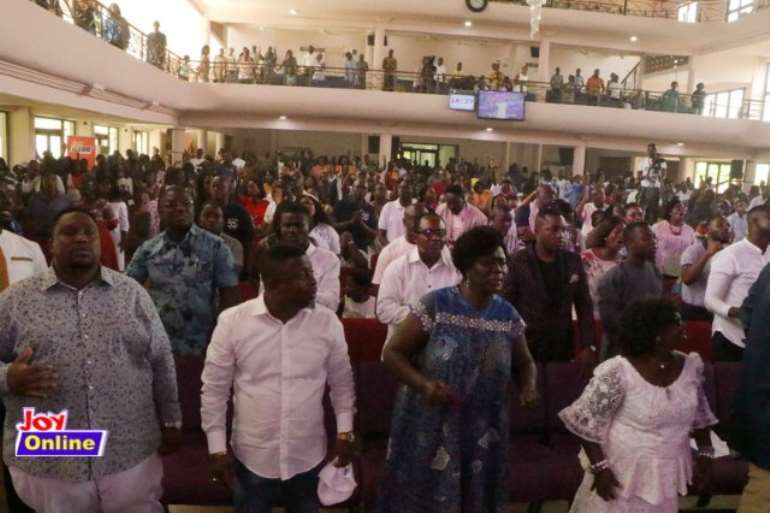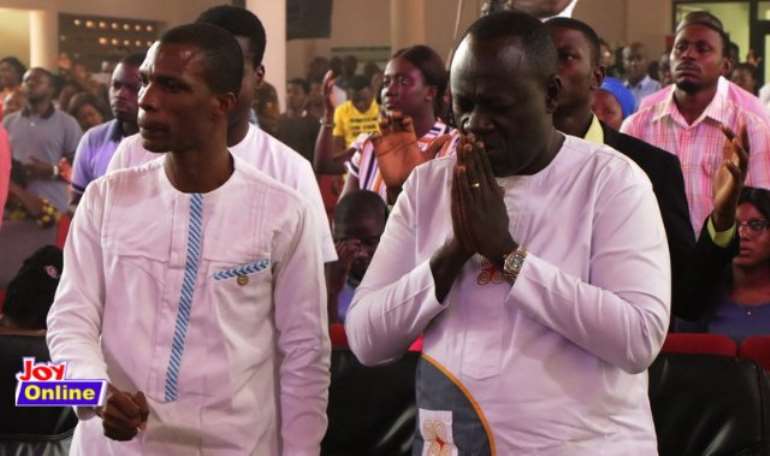 Story by Ghana | myjoyonline.com | Felicia Osei | [email protected]