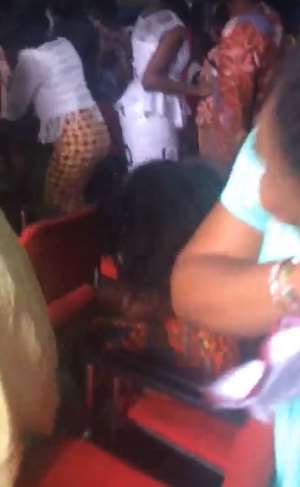 Church members dancing to Medikals 'Omo Ada'
The issue of churches singing and dancing to secular music is becoming very popular and seems not to end anytime soon.
A trending video circulating on social media shows some members of an anonymous church dancing to Medikal's 'Omo Ada' song.
Many people who have cited the video have described is as ungodly, whereas others see no wrong in the act.
The AMG's Business Award-winning rapper released his 'Omo Ada' single, which features his fiancee, Fella Makafui, on January 12 this year.
Below is the video: