I'm Not A Womanizer - D Cryme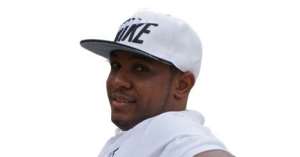 Rapper D Cryme, popularly known as Darlington Kwasi Agyekum, has revealed who people tag him as a womanizer.
According to him, most Ghanaian women patronise his songs.
Speaking in an interview on Hitz FM, he stated that women are the reason his songs have crossed the borders of Ghana.
On why women fall in love with his songs, D Cryme, who publicly declared he broke his virginity at 15, said his love songs get to them.
He, however, added that doing music that contains elements of love reaches a wider audience than normal.
'When people say I love women, I understand them because women are one of my biggest fan bases. I broke my virginity at the age of 15 because I was young and naïve then…love songs travel very far,' he noted.
D Cryme is a Tema base rapper and has songs like 'Kill me shy', 'Me Ne Woa' and among others.