Rihanna Set To Unveil Own Lingerie Line?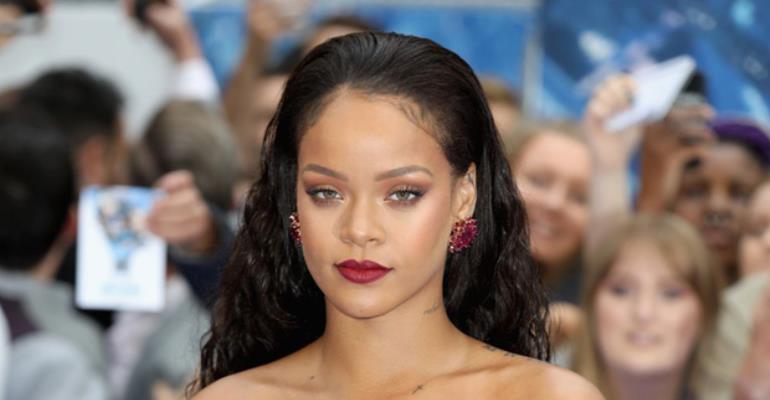 Wednesday reports suggest Rihanna has struck a deal with the El Segundo-based brand TechStyle Fashion Group for what feels like the most obvious next step for most beautiful mogul — a lingerie line.
There's no hard launch date as of yet, but the Rihanna co-sign is strategic for the company, which is preparing to file for an initial public offering, thefader.com reported.
A Rihanna-designed lingerie line feels like the natural order of things because if there's one constant in this world, it's that the woman has strict rules when it comes to bras.
In 2014, she set the record straight when she told Vogue, "If I'm wearing a top, I don't wear a bra. If I'm wearing a bra, I just wear a bra."
"TechStyle Fashion Group has reportedly struck a multi-million dollar deal with the singer to debut a range of intimates designed by Rihanna herself," metro.co.uk also reported.
Meanwhile, Rihanna has made a $100,000 profit after finally selling her plush West Hollywood mansion for the $2.85 million asking price.
For five months, the Barbadian singer, 30, struggled to sell the residence after putting it on sale for $2.75 million a mere three months after purchasing it in August last year, according to TMZ.
The star even listed the property in January as a rental for $16.5k a month as a means to rake in the money – but the four bedroom and four bathroom abode, complete with its own private pool and luxury poolside cabana and guesthouse, finally tickled the fancy of a buyer who signed on the dotted line last week.