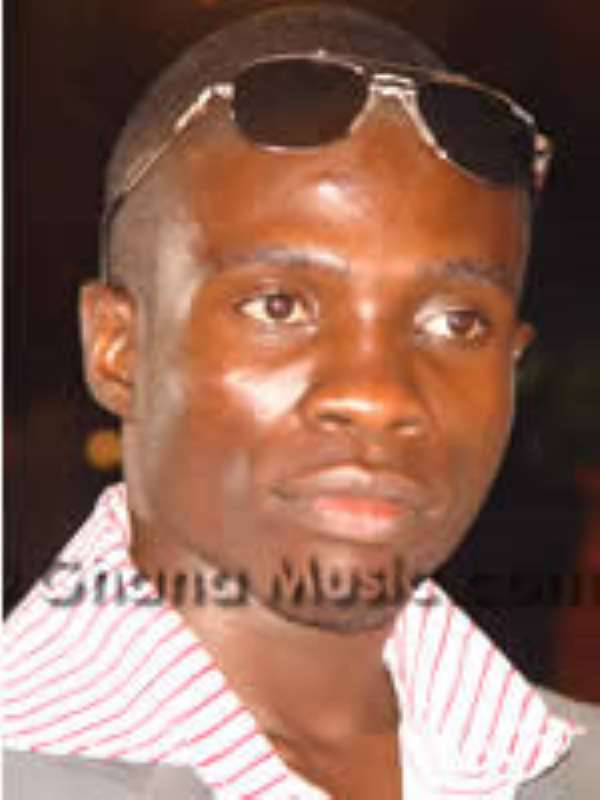 Former music rivals in the Ghanaian music industry, Jay Q and Tinny are now working together on a song on Tinny's yet to be released third album.

If you are a stunt follower of hiplife music, you would remember this line, "jen fen djo hammer beat jee jama" (literally meaning 'the whole world is dancing to hammer's beat not jama"), was heavily laid by Tinny on one of Obrafour's compilation on the song title 'Heko Ejorko' (I Believe I Can Fly).

After years of verbally hitting at Jay Q on his songs mostly done by Hammer, Tinny and Jay Q have sealed their peace with a recording deal.

According to Jay Q,"I was recording Queen's Block, a hiplife duo who featured Tinny. Tinny came to the studio, shook hands and greeted everyone in the studio and went into the booth to do his line. After he came out of the booth, he personally called me and asked me if his verse was ok. From there everything went on well'.
The last time I called Tinny, he gave me the shocking news. "Am in Hush Hush studios recording with Jay Q".
Chabin, a registered member of Ghana Music.com and one of our top commentators had this to say, "whatever they are working on may not be the hottest thing ever, but one thing I know for sure is, Tinny's gon (try and) bring his flow and Jay Q beat is gon make me dance (I ope so)....either way, I cant wait 2 hear the final product".
As Tinny says, "Now you have to do what your fans want", and Jay Q says "it's one of those things that happen in the music game".
We report to you that Jay Q has agreed to play 'real hot' jama beats for Tinny, and so far Tinny loves what he has played.
Some might think this is a ploy to boost their names in the game. Jay Q has never produced a hit song from Rich City studios (a studio he went to after he left Hush Hush and PSI) and Tinny has also failed to put up albums like 'Makola Kwakwe'.
Will this be the end to the long-rumored 'beef' between Last 2 and Q Lex Entertainment? Well let's just wait and see what happens.
By Nii Atakora Mensah, Ghana Music.com