JM De Voice's Timeless Album Rush Hour Launched In Tema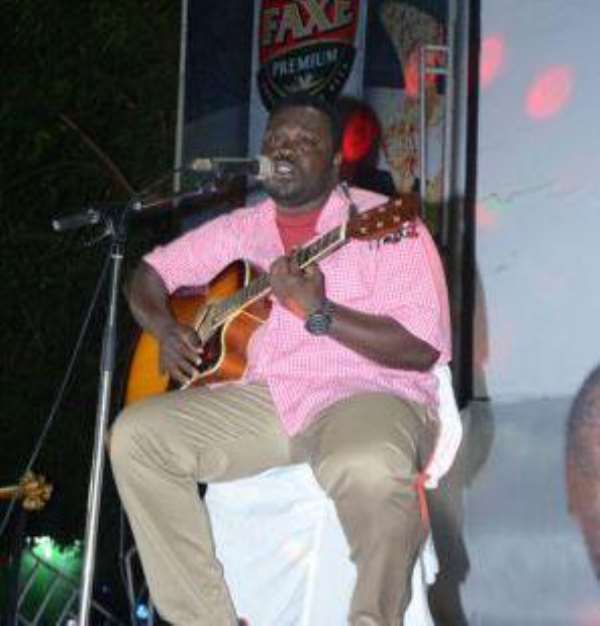 JM de Voice over the weekend launched his album sales promo over the weekend at T-Havana Parks inside Tema. The program started around 8pm with videos of his songs from the days of Akesifour till he became a solo artist JM de Voice.
Just before he took to the stage some models hijacked it and mesmerized the fans with their catwalks. He took his seat at 10pm and with his guitar gave the fans what they had been waiting for. He performed songs "Like Still In Love", "De Only One", "It's So Crazy" and "Hot Girl" from both his debut and current albums.
The night also saw a performance from Atimbila whose traditional style got the people dancing. Some patrons who were interviewed after the show could not hide their joy and described JM de Voice as nothing but pure talent with a beautiful voice.
The programs MC were Yaw Nkrumah Edwumawura and DJ by DJ Awana of Hitz Fm. In an interview with JM de Voice he said his quest is to make sure everyone gets a copy of his TIMELESS ALBUM.
It would be on the streets and that's how close we are going to get. The program was sponsored by Chalewote Bissap wine, Manille Foods and E-Fashion with media support from Ghanandwom.com, Ghanagist.com, ShowbizExtra and Flexnewspaper and it was powered by Speech Production.
IMG 2080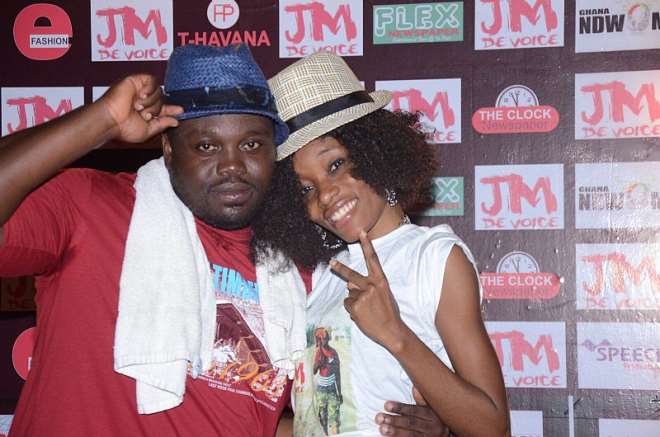 IMG 2072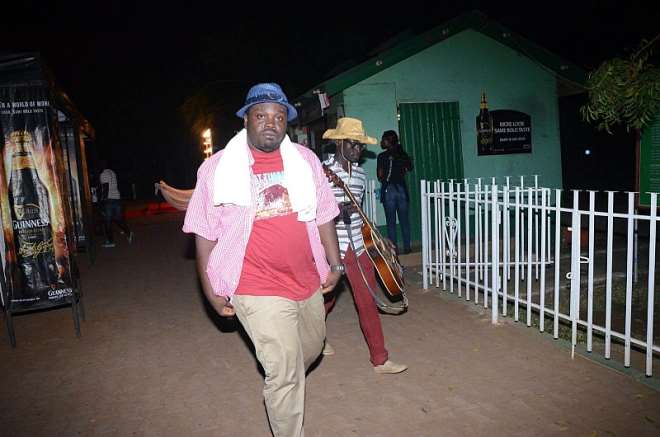 IMG 2096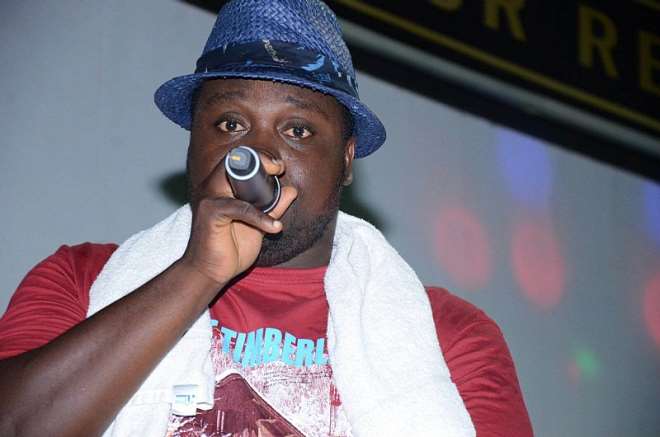 IMG 2094