Day two of Joy FM Beauty and Bridal Fair records impressive turn-out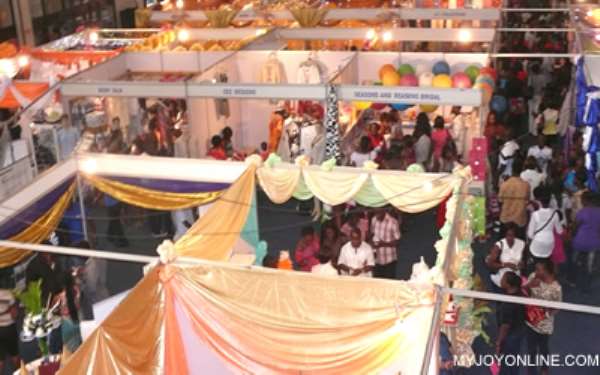 Patrons at the fair

Day two of the ongoing Joy FM Beauty and Bridal Fair witnessed an impressive patronage at the Accra International Conference, Friday.
Patrons were seen briskly shopping for new bags, jewelries, shoes and other accessories while others fed their eyes on glamorous wedding materials.
Some ladies took advantage of the opportunity for new make-ups.
The Fair enters its third day on Saturday featuring the trademark marriage seminar and an incredible Fashion Show and Catwalk.
The seminar will have counselors and other resource persons tackling some of the most pertinent issues that affect the institution of marriage.
The Seminar is scheduled to begin at 9:00am and will cost a token GHS5:00 per participant.
The annual event that puts on display everything bridal, is in its ninth edition and will close on Sunday.
















A patron enjoying a make-up