Dan Quaye Call On Normalisation Committee To Come To The Aid Of GPL Players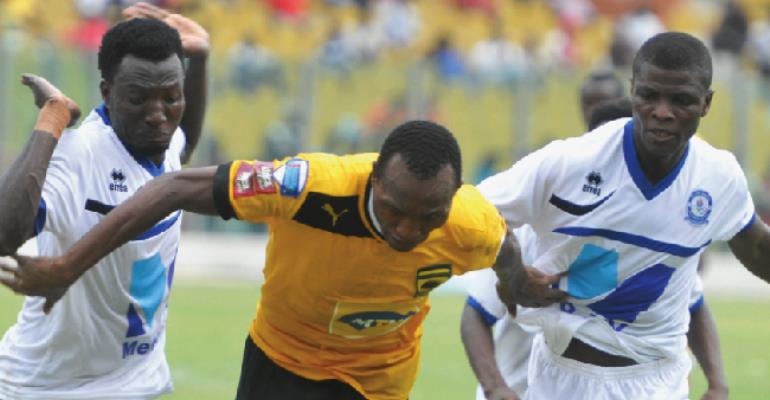 Former Hearts of Oak legend, Daniel Quaye has pleaded with the Ghana FA Normalisation Committee to set a standard wage for players in the Ghana Premier League.
Players in the local scene has left the shores of the country due to the poor salaries they are being paid.
According to the former Black Stars defender, players in the domestic top flight are "suffering" because of the meagre salaries they receive at the end of the week.
"Ghanaian footballers are really suffering. You are in Ghana playing the top-flight and you cannot take home more than 1000 Ghana cedis a month then what is the point to be a professional soccer player in the first place.' Dan Quaye told Footballmadeinghana.com
"When you go to Nigeria there is a regulation that a club cannot pay a professional footballer below a certain figure and I think its 1000 dollars per month or so. Clubs who cannot honour this won't be allowed to compete and this is what we should look at' the Hearts of Oak great said.
"The players are suffering here and my advice to the normalisation committee is to look at this serious issue. The players are the main actors in the game and their welfare must be taken serious.
"In Ghana, many players are only taking peanuts as salaries. Some take as low as 200 Ghana cedis a month and even with that it is not paid on time. We are all players and I know this is what is happening.' Dan Quaye lamented.