Bukom Fist Of Fury 'Boxbiz' Launched At M J Grand Hotel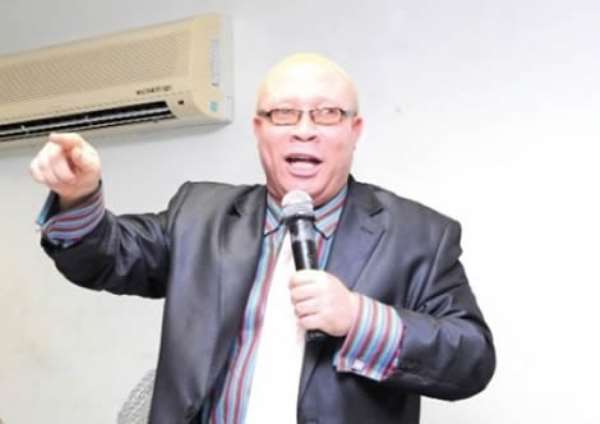 Mr. Moses Foh Amoaning, former president of the Ghana Boxing Authority (GBA), has said boxing is now a show business, hence the need to blend boxing with musical shows to promote the sport.
Speaking at the lunch of the entertainment aspect of the Bukom Fist of Fury Boxing League and Championship Fight Night, Mr, Amoaning said, the league would be spiced with entertainment, food and fashion by well-trained cooks, designers, models and some underground musicians.
"Boxing is a show business, and all the pump and pageantry must be brought on board to give fans something to see and talk about," he added.
According to Mr. Amoaning, the concept is coming at the right time to find and groom the nation's next generations of champions for Ghana.
Mr. George Lamptey, president of GBF, said Ghana abounds talent and through boxing, there would be top designers, artistes and models.
He was hopeful the would create employment and make the boxers and arena busy.
Mr. Nat Brew, also known as Amanzeba, recalled good old days of D.K. Poison and Azumah Nelson when Ghanaians stay on till dawn to watch their fights.
He noted that boxing has united Ghanaians than any sport and appealed to the government and companies to support the boxing league.
The boxing league has been fixed to start on Friday, October 12, 2018.