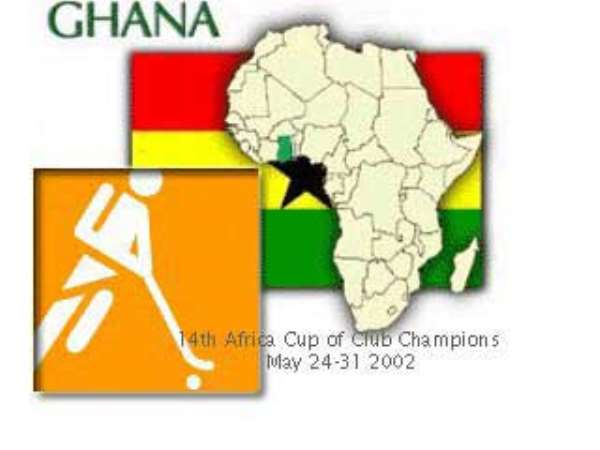 Pretoria, Oct. 3, GNA - The South Africa male hockey team did not only carry out their threat of ending Ghana's World Cup dream on Sunday but also thrashed the Black Sticks 4-0 in the second match at the ongoing Ninth African Hockey Cup of Nations at the Tshwane University of Technology in Pretoria, South Africa.
The team had been urged on by fans to punish Ghana for what the Black Stars did to the Bafana Bafana, beating the South Africans 5-1 on aggregate in a World Cup qualifier.
Both the hockey and the football World Cups have been slated for Germany next year, and according to the fans, once South Africa was not going to make it to Germany in soccer, Ghana's hockey teams, both male and female, must not make it either.
It was the Black Sticks second defeat after receiving a 4-2 bashing at the hands of North African giants, Egypt, in the opening of the five-country tournament on Saturday.
Ghanaian officials are psyching the players up to salvage the country's image by winning their last two games against neighbours Nigeria and Namibia to secure the third spot.
Two minutes after kick off, Steve Phillips top marksman for the Amapilehieles, the name of South African team, opened their account from a swift move down the flank, which he finished off by displacing Ghana's goalie Aikins Danson Opoku.
That goal, put the "fear of God" in the Ghanaians, as coach Winfred Sackey and his technical men directed to curb the attacking machinery of the Amapilehieles.
But that could not stop the rampaging South Africans, as Ivan Symons and Andrew Cronje increased the tally to three in the 12th and 19th minutes respectively.
Ivan completed a well-taken penalty corner while Cronje delivered a blistering shot outside the "D" to end the first half. The Black Sticks, who hardly went past the centre half in the first half, stepped up their game after recess with some intermittent incursions as hard-working Ebenezer Frimpong and Joseph Appiah tried hard to redeem a goal.
However, it was the tournament favourites, South Africa, who added another goal in the 56th minute from the stick of Gallagher Darryn. It was the first international goal for the young South African, who burst into tears after hitting the back of the net.
Ghana made a last gasp attack but Charles Moses lifted the ball off target after Appiah had collided with goalkeeper Chris Hibbert. In the other match, Egypt whipped Namibia 7-2. Line-up: (Ghana):
Aikins Danso Poku, Salya Insalbini, Isaac Ofori, Lawrence Nettey, Ebenezer Frimpong, Charles Moses, Isaac Moses, Edward Oblie, Daniel Lamptey, Joseph Appiah, Gad Oblitey (Captain).