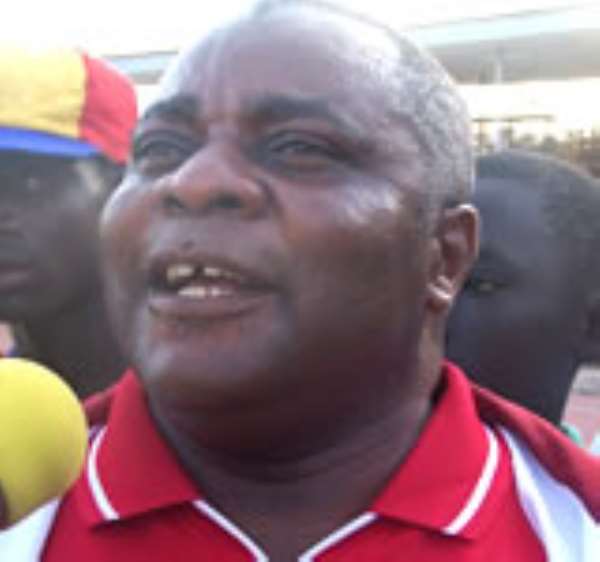 Contrary to the perception that the flamboyant Kumasi Asante Kotoko representative in Accra Jerry Asare is arrogant and bossy, he endeared himself to the listeners of Space Fm, this morning in an interview, where he accepted with humility, the ten million cedis fine imposed on him for his role in the 2004 GHALCA Coca Cola Top 4 match between Kotoko and Heart of Lions which ended abruptly.
Sounding highly apologetic and remorseful in a 15-minute interview with SPACE FM this morning, he described the incident as an unfortunate one and promised never to let such a thing happen again. "I respect the decision of the Disciplinary Committee and wholeheartedly accept the fine and hope that it would serve as a deterrent to those whose would want to bring the name of the game into disrepute in future", he lamented.
It would be recalled that in the 2004 Coca Cola Top 4 competition match involving Kotoko and Heart of Lions, Mr. Asare stormed the field of play and ordered the Kotoko boys to abandon the game when referee J.O. Lamptey awarded a late penalty to the Kpando lads. The game was 1-1 at the time of the incident. Kotoko eventually withdrew from the tournament after the organizers of the competition had declared them loosers.
In another development, Mr. Asare has rescinded his decision to call it quits at Kotoko after his initial threats as a result of what he described as some unscrupulous elements in Kotoko trying to bring his name into disrepute. "After critically examining the situation, I've decided to stay because I'm not serving individuals but I'm a loyal servant of Otumfour and Kotoko. I was born into Kotoko and have no where to go", he emphasized.