New Sports Minister Charge Black Stars To Go For Glory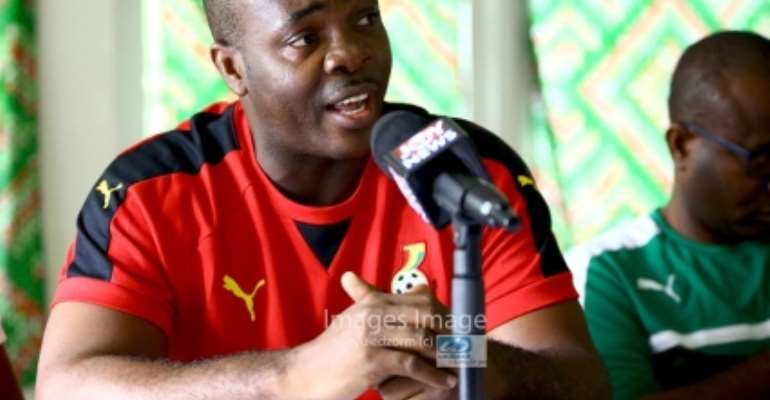 Sport Minister designate Hon. Isaac Asiamah has urged the Black Stars go all out to win the Africa Cup of Nations and end Ghana's long wait for a title.
The Minister who is in Gabon addressed the press at the team's camp in Port Gentil backed Coach Avram Grant and his boys to clinch the ultimate.
Ghana have failed to win the Cup of Nations title for the past 34 years coming close on three occasions.
Ghana, having last won the competition in 1982 came close in 1992, 2010 and 2015 where the finished as runners-up.
Isaac Asiamah who was appointed into office by President Nana Akuffo Addo is backing the Black Stars to win the 2017 Nations Cup in Gabon.
"We will all agree that is been a while the team won a trophy and I will like to urge them to present the AFCON 2017 to President Nana Addo.
"It will be a great feeling to have the Black Stars win the Cup of Nations during my term as the Sports Minister of Ghana.
"I will therefore like to encourage and urge them to grab the ultimate, it has already started. We won against Uganda and Mali and I know we are going to win against Egypt.
"I am of the believe that we will our quarterfinals and semi-final matches, go all the way to the finals and win the title."
The Black Stars agreed a 50% bonus cut after a meeting with the Sports Minister on Monday.
So, the Black Stars are now taking $ 5,000 as winning bonus, and this announcement has gingered some fans back home to commend the government and also decided to forget about the past and rally behind the red, gold green flag with the black star in the middle.
Ghana play Egypt in a tough game to decide who tops group D on Wednesday.
Sammy Heywood Okine
Sports Journalist