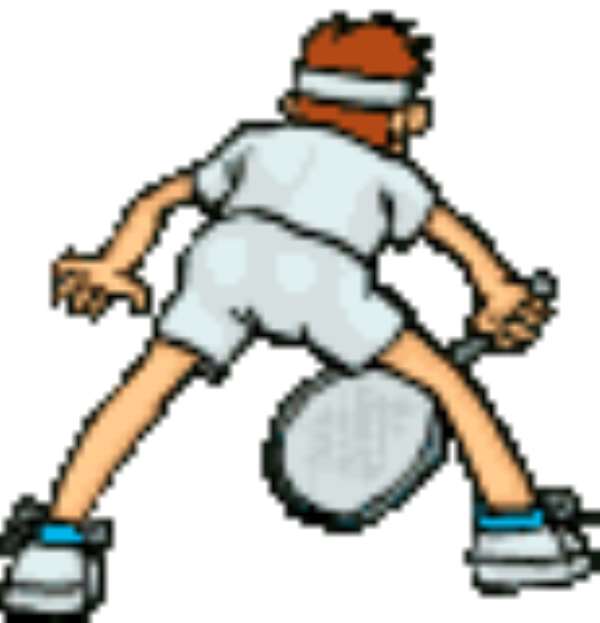 Accra, Jan 11, GNA - Frank Ofori, former number one seed of Ghana's national tennis team, the Golden Rackets has expressed his readiness to captain the national Davis Cup team or serve in any capacity to develop the sports of tennis if the opportunity is offered him.
Speaking in an interview with the GNA Sports, the player who has now retired from active tennis and is now into coaching, said he has gathered enough experience over the years to help the Golden Rackets recapture its former glorious past in the Davis Cup if the chance is given.
"I presently feel qualified for the job as I know what the players feel and go through since I have been there before and know what it takes to win matches".
Frank Ofori, said aside being the skipper of the Golden Rackets he is prepared to help in any capacity that would help develop tennis from the grassroots to ensure a study growth of talents. He said it is about time for they the old players to give back to the sport what it has given them since without tennis most of them would have been nowhere.
"For starters, some of my colleagues and I have started a yearly tennis clinic where we come down and impart our knowledge of the game to the young and up coming players in the country.
And to also increase the competitive spirit among the local players we have introduced two competition, the ODD ( Ofori, Donkor and Dowuona) and the ODDA (Ofori, Donkor, Dowuona and Atiso brothers) tournaments".
He said he has also in his own small way helped many young talented Ghanaian tennis players gain scholarship and admission into foreign schools that he attended.
"The problem is however that when the players come over to Europe, they are forced to work to make ends meet and that affects their playing form because tennis is so involving and demands total concentration. "Most of these young talents quickly lose their scholarships as they cannot keep up with the demands of the game, education and work at the same time and this unfortunate situation is beginning to give a bad image to tennis players in the schools".
He said if these young players can be offered some form of help from home to enable them concentrate solely on tennis it will not be long for them to break into the upper echelons of the world tennis ranking. Frank Ofori thanked the National Sports Council, the Ministry of Education, Youth and Sports for naming the centre court at the Ohene Djan sports Stadium after him.