Juventus ace Kwadwo Asamoah itching to work with Antonio Conte at Chelsea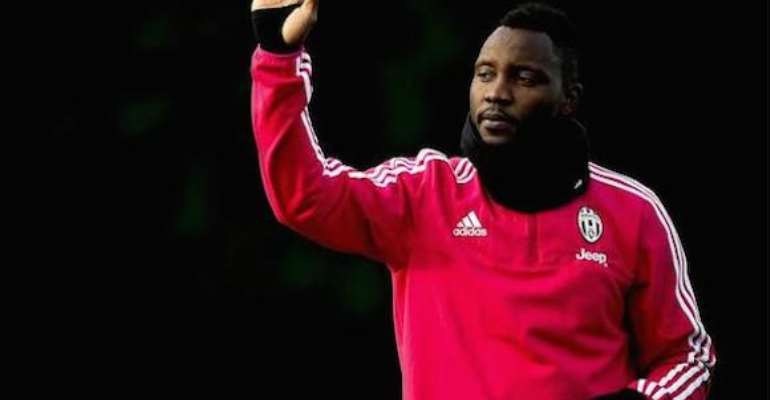 Kwadwo Asamoah has refused to rule a move to Chelsea to re-unite with his former coach Antonio Conte but says there is nothing concrete on the table.
According to reports in Italy, Juventus will not baulk at releasing the Ghana international if an interested club can meet his £16m asking price.
The 27-year-old midfielder battled injuries last season, making just 13 appearances for the Old Lady.
Conte, who will take charge of the dethroned English champions this season, is said to plotting a move for the versatile player.
Asamoah has revealed he would love to play under the outcoming Italy national team coach again.
"I'm happy where I am now. Honestly, all the rumours going on I don't know anything about it because of I haven't spoken to my agent after the season. Maybe he's working on something but myself I don't know honestly,' Asamoah said at the first edition of the Calcio Trade Ball in Accra.
"I haven't spoken to (Antonio) Conte. He brought me to Juventus and gave me something I didn't have. He was the same person that gave me the courage and confidence to do everything when I go to the field
"Before I was lacking this kind of things but he supported me. Even at training he will call and talk to me to give me this kind of confidence. If I will like to work with him? Why not."
Conto signed Asamoah to Juventus four years ago from Udinese.