September 18, 2015
|
Sports News
Ministry Of Sports & GFA Commend Aspire Football Dreams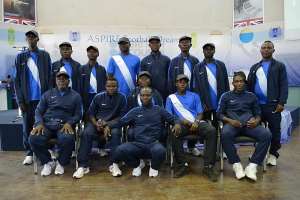 The Vice President of the Ghana Football Association (GFA) Mr. Fred Crentsil has praised the Aspire Football Dreams Academy for their efforts in unearthing and developing football talents in Ghana.
Speaking at the Media Launch of the 9th edition of the Aspire Scouting and Player Selection Programme at the British Council in Accra, he commended the Country Director of Aspire Ghana, Capt (rtd) Andy Sam, the coordinators and coaches who have worked tirelessly over the years to recruit young talents.
George Afriyie, chairman of the Black Stars Management Committee and a member of the GFA Executive Committee as well as the Emergency Committee who was also present lauded the objectives of the Aspire Academy and said they would be supported by the football controlling body.
A Director at the Ministry of Youth & Sports in charge of Planning, Evaluation and Monitoring Mr. Lawoetey Tettey who represented the Minister Dr. Mustapha Ahmed praised the Academy for changing the economic situation of some Ghanaian families and hoped that they would carry out their projects to benefit young girls who love sports especially football.
Captain Andy Sam, founder of the Babarosa Foundation and the brain behind Aspire in Ghana gave an over view of their programmes and events all over the world as well as the names of some players who have excelled through the Aspire process.
He hinted that the final selection for this year comes off in all the centers on September 19 and 20, before the best 50 players would be picked at the El Wak Sports Stadium from October 4.
Andy Sam mentioned some parents who graced the occasion and adviced them to protect their wards by cautioning them to train harder and avoid habits that would not let them succeed as footballers.
According to the Country Director the key to success is discipline and the right attitude at the right time.
Some players who have passed through the Aspire Academy and succeeded are John Benson, Hamza Zakari, Samuel Asamoah, Eric Ocansey, Elvis Opoku, Nyamadoh, Alex Twene and others. Currently about 15 players from Ghana are developing in the Aspire Academies in Qatar and Senegal.
He was very proud to announce that Aspire offered training facilities to the National Under 20 team that won the FIFA Youth Cup and the Black Stars, while the current National Under 17 team has some wonderful talents from Aspire.
Nii Komiete Doku, chairman of the Greater Accra Regional FA and the National Juvenile Committee as well as a member of the GFA Executive Committee who was chairman for the occasion urged parents to advice their children who play football and aspire to become great professionals in future to be very disciplined and obey instructions from their coaches.
He praised the Aspire initiative and promised to use his office to support all programmes and events forwarded by the world acclaimed humanitarian and sports facility.
Mr. Isaac Koomson, Vice Chairman of the Ghana League Clubs Association (GHALCA) and other football people in Ghana graced the occasion.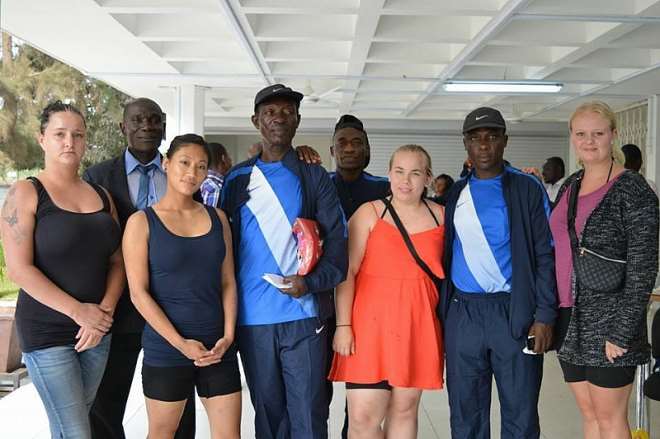 AS7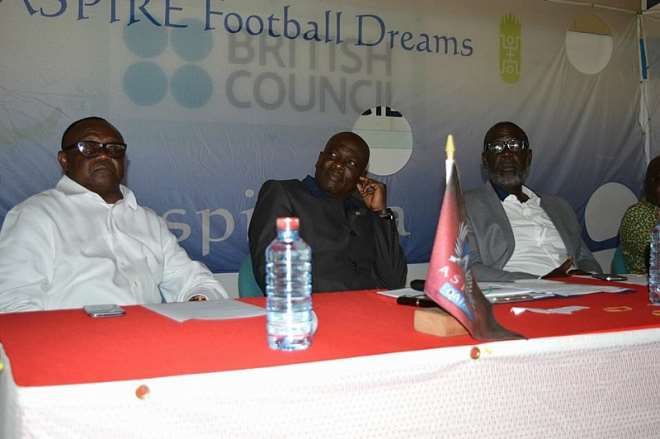 AS12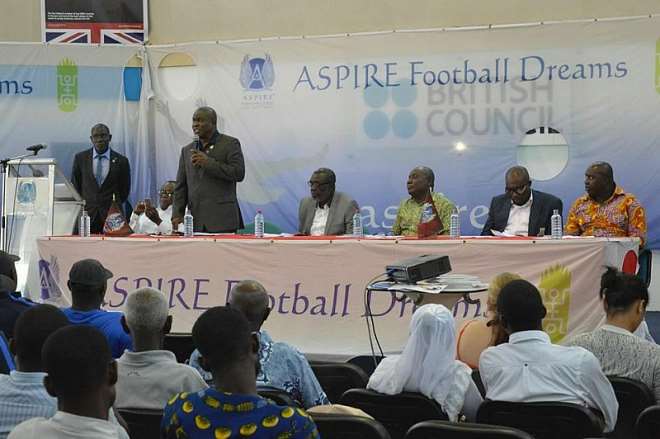 AS SAM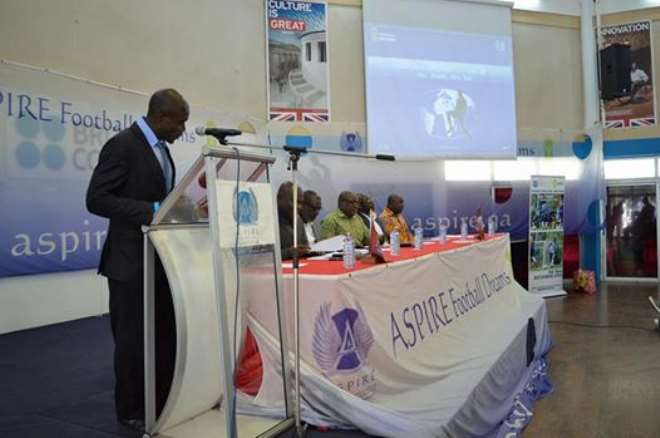 AS1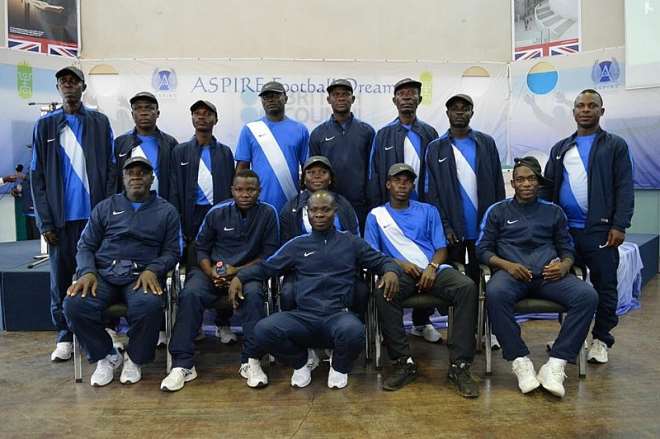 AS3