Vanguard Team wins Awuah Darko Ampem Memorial Polo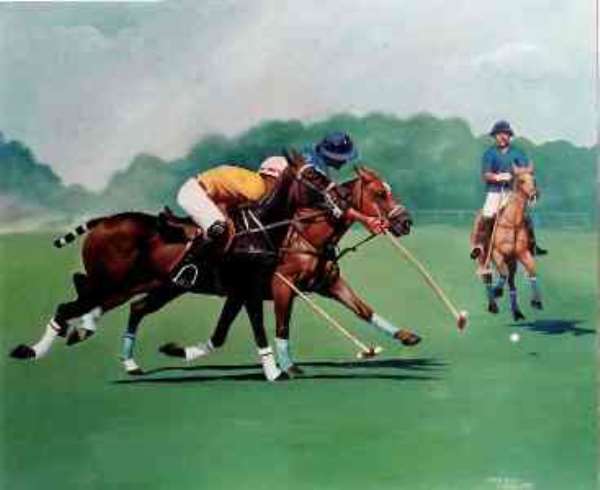 Accra, April 5, GNA - Vanguard Polo Team defeated I.C. Securities Seven-Five, to win this year's Nana Awuah Darko Ampem Memorial Polo Championship,   played at the Accra Polo Grounds on Saturday.
The game which was in memory of the late Nana Awuah   Darko Ampem, first Ghanaian Captain of the Accra Polo Club,   who died in   2005, saw I.C. Securities opening the scores through Harold Awuah Darko Junior,   when his low grounder went into the net two minutes inside the First Chukka.
Mariano Darriton put Vanguard on level terms a minute later, but David Awuah Darko restored Securities lead three minutes later to end the Second Chukka at Two-One.
When the Third and the Fourth Chukkas resumed, both teams piled up pressure,   but it was Vanguard who scored five more goals as against four by their opponents.
In the other match, City Investments Company (CIC) walloped Connaught Polo team Eight-Four, to place third in the competition which was sponsored by Vanguard Group.
Kwakye Dopuah-Dei, Captain of the Accra Polo Club, commended Vanguard Group for sponsoring the competition.
He said the late Nana Awuah Darko was a man whose leadership role had made the club what it is today.
Captain Dopuah Dei said ''Nana was an inspirer, adding that he had produced four children, all of whom are playing polo today.'
We therefore deem it necessary to remember his good works every year, by playing this competition in his memory, he added.
Mr Daniel Awuah Darko, Chairman of Vanguard Group, presented the trophy to the winners amidst funfair.
GNA