Statistics based: Toni Kroos rated best player in Brazil 2014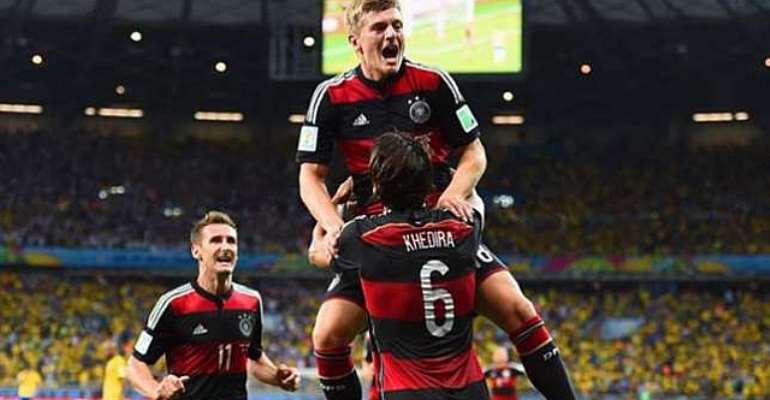 He topped the list ahead of France's Karim Benzema and Netherlands winger Arjen Robben who has three goals to his name in the World Cup
The Player Index is calculated by using a technology which tracks each player's every move on the football field. It is then termed positive and negative by the impact it has on the match.
The system calculates a player's points by compiling his positive passes, tackles, interceptions and mistimed tackles, misplaced passes or any movement which has a negative impact on the team's game.
Here are the top ten, with perhaps the most notable omissions being golden ball winner Lionel Messi, Germany's captain Philipp Lahm and golden boot winner James Rodriguez.
                         Name                   Rating                  Country
 1         Toni Kroos               9.79             Germany
2        Arjen Robben                 9.74             Netherlands
3     Stefan De vrij               9.7             Netherlands
4     Mats Hummels                9.66             Germany
5      Thomas Mueller               9.63             Germany
6       Karem Benzema               9.6            France
7       OscarDos Santos                9.57             Brazil
 8       Thiago Silva                9.54              Brazil
 9      Marcos Rojo               9.51              Argentina
10      Ron Vlaar               9.48              Netherlands