Techno-Crazy: Blatter calls for video challenges in games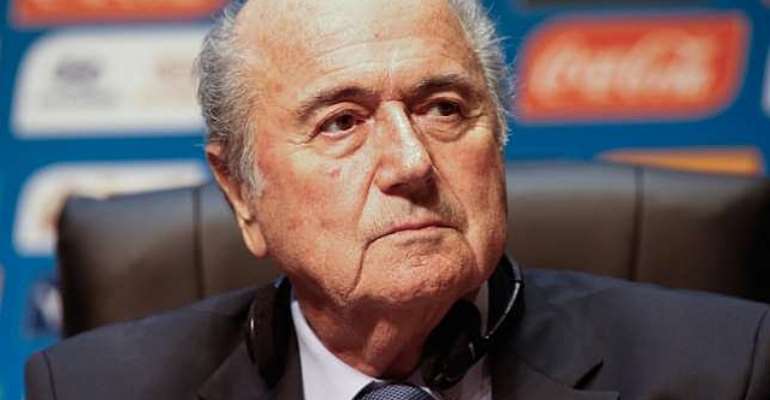 Sepp Blatter wants a debate on whether managers should have the right to two video referee challengers per game.
But over-excited reports suggesting that a video referee is about to take over from the 'real' human version are creatively wide of the mark.
FIFA's president raised the issue in one of his addresses to the world federation's congress in Sao Paulo on the eve of the World Cup. He then followed up by repeating the proposal in a 'mid-term' interview at the finals on FIFA.com.
Blatter's techno-conversion was all the more remarkable because, for almost all of his 39 years in FIFA, he had been a ferocious opponent of technological assistance for referees. For years he insisted that human error by officials was a necessary price to be paid in defence of the 'universality' of the game from pub league to Premier League. 
Then, four years ago, on June 27, 2010, Blatter was in the VIP box in Bloemfontein. That day he and 40,510 other spectators saw Frank Lampard's shot ricochet down from the German crossbar behind the goal-line and spin back out into play. Only Uruguayan referee Jorge Larrionda was unsighted and waved play on.
 Two days later Blatter told this writer: "It is obvious that after the experiences so far in this World Cup it would be a nonsense for the [law-making] International Board not to reopen the file on technology at its next business meeting."
However, he insisted that the reopened debate on technology extended only to goal-line fact and not to 'judgment' calls such as fouls or offsides. He maintained that stance when IFAB duly sanctioned the introduction of  goal-line technology in the spring of 2012.
"Technology can be only for matters of fact and whether the ball has crossed the line is a matter of fact," said Blatter - despite the cautionary warnings of UEFA president Michel Platini that goal-line technology was merely the first step on a slippery slope.
Platini was sitting on the same FIFA Congress stage in Sao Paulo when he heard Blatter slip a little further down that slope.
In his closing remarks Blatter told delegates: "Speaking about technology: we could do something more on the field of play. Why don't we give managers the possibility of two challenges for refereeing decisions during a match and he could ask for a review by television? 
"It's something new but we should not stop when we have ideas to develop. We are not going to apply this tomorrow but it is good to put the game and the control of the game in question." 
Blatter followed up in his FIFA.com interview though some listeners may have been confused by the 'crash editing' which ran his comments on goal-line technology straight into the video ref issue.
Even so, he repeated his proposal that a manager be allowed two challenges each half while acknowledging the complications. A challenge against an offside decision would not be possible, thought Blatter, if the game were ongoing.
Rather than undermining the authority of the referee such a development would assist the official.
Blatter said: "We should give more help to the referee by giving the coaches a challenge call twice in a half over a referee's decision and when a match is stopped.
"It cannot happen on offside because the game is going on . . . You cannot restart the game to score a goal of whatever but in other situations - a penalty or not [whether] it is inside the box or foul play - the manager can intervene and the referee would go to a TV monitor to see if something can or should be changed.
"In the last World Cup there was this Lampard 'goal' and I said we must have goal-line technology. Now we must go a step further and give coaches a possibility to challenge a decision."
Blatter, presumably, intends to submit the issue to the research committees of the International Board. If approved for consideration it would then be subjected to extensive testing and further discussion. 
In other words: an idea far more contentious than goal-line technology will be introduced tomorrow.