Stan Wawrinka lambasts Wimbledon scheduling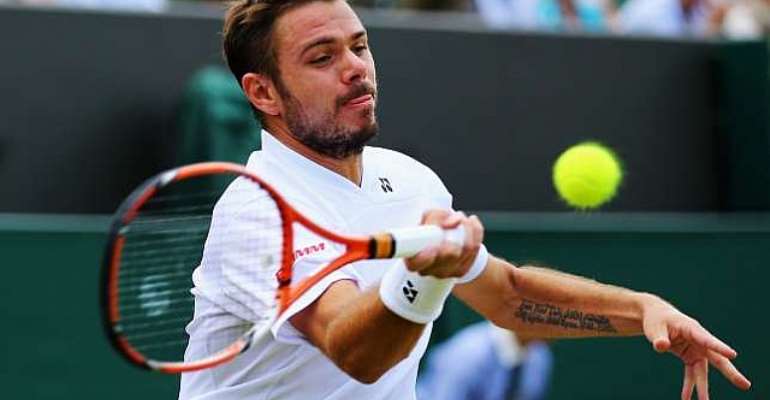 Wet weather and the traditional 'rest day' Sunday have contributed to pushing back several men's and women's singles matches, with Wawrinka only moving out of the third round in the second week when he beat Uzbekistan's Denis Istomin.
The Australian Open champion did himself a favour by dismissing Istomin 6-3 6-3 6-4 in 87 minutes, however that did not stop him from slamming the SW19 schedulers for pushing back his last-32 match.
"First, (to play a) five-set match, it's never easy," Wawrinka said.
"But if you look for this week, me or (Feliciano) Lopez or (John) Isner have to play three matches in three days, five-set match. It's terrible for the body.
"For sure I was disappointed. I was expecting them to move matches (on Saturday), move maybe juniors or doubles, to make my match or Isner/Lopez match first on when they start at five or six (pm) again when it stopped raining."
Wawrinka said Wimbledon's excuse for not scheduling his match late on Saturday was security purposes, but he dismisses that as a cop-out given the popular Kei Nishikori was playing on a smaller-capacity court.
"I was surprised because they told us but then they started to play matches. It was a perfect day to finish actually and they played so many matches," he said.
"Then they said for security reasons they didn't want to put our match on a small court. But Nishikori was playing on a small court, all the other matches were playing on small courts."
Wawrinka lambasted Wimbledon organisers for a lack of consultation with players, something the Australian Open is heralded for.
"They just say what's going to be the schedule and that's it," Wawrinka said.
"Even if you want to talk to them, they're not going to change anything.
"They don't listen to the player. They just do what they think is good for them.
"I'm used to it here, they just do what they think is good for them and that's it. You have to accept it. They do what they want and you just follow."