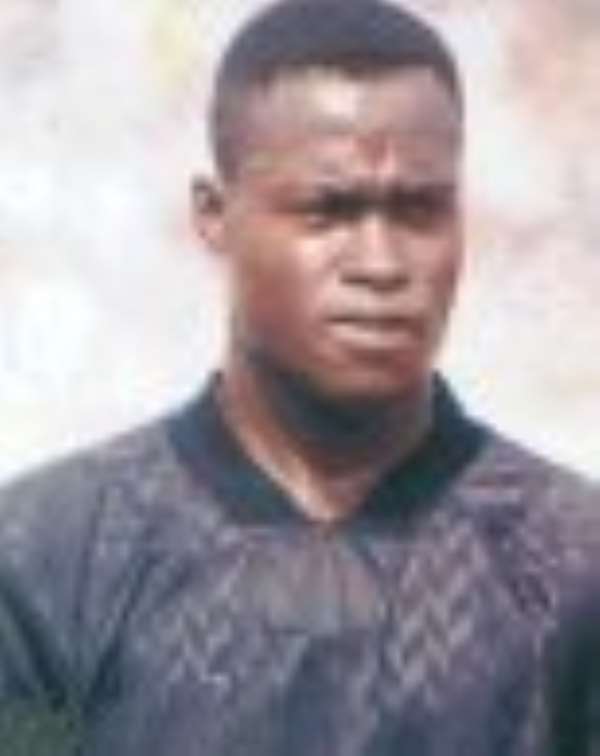 Amsterdam, Holland, April 5 - Two national goalies, Sammy Adjei and Louis Quainoo of Accra Hearts of Oak and Kumasi Asante Kotoko football clubs were stranded at the Frankfurt Airport in Germany on Sunday on their way back to Accra after the Black Stars friendly match last Wednesday.
The two were part of a 10-man local component of the Black Stars who together with their foreign colleagues drew 1-1 with Metz, a French first division side last Wednesday in Metz, France.
Due to the flight arrangements, the team was transported by road to Amstersdam last Thursday awaiting to be connected to Accra via the Royal Dutch Airlines (KLM).
Unfortunately, some players and officials were put on the waiting list for Sunday's flight.
The Ghana Football Association (GFA), however, in an effort to release the players early enough to rejoin their clubs to prepare for their respective international competitions, two of the four players on the waiting list were upgraded to business class at the cost of over 2,000 dollars each while the other two, Adjei and Quainoo were re-routed through Germany on a Lufthansa flight.
The flights from Amsterdam to Frankfurt however delayed and as a result the two Players, Adjei and Quainoo were unable to catch the Frankfurt-Accra flight.
Lufthansa officials had to return the players back to Amsterdam in order for them to connect the flight on Tuesday.
Luckily for the players, the assistant coach, Silas Tetteh, Goalkeeper's trainer, Duodu Ankrah and Team Doctor, Martin Engman whose flights had been rescheduled for Monday were still at the Ibis hotel when the players returned else it would have been difficult for them (Players) to pay for their hotel bills.
This is in view of the fact that apart from their per diem, they were not given any contingency allowance to forestall any eventualities.
Subsequently, Doctor Engman (Tito) had to cancel his Monday flight to make sure that the players got back to Ghana before he could also fly out. The only accompanying journalist from the GNA Sports Desk has also been put on the waiting list until Friday when he would be given the green light to fly back to Accra.