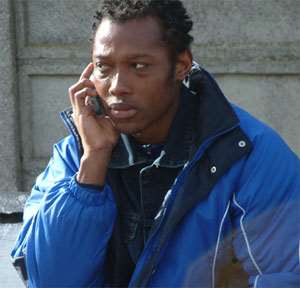 Ghanaian goalkeeper William Amamoo has been invited by the Romania FA to report to camp as the Romania senior national team prepare for a friendly game against Spain in the the first week of April.
In an exclusive chat with Amamoo from his Romania base, he revealed that he was surprised to see his name in the PRO news paper one of the largest selling news papers in Romania as one of the three goalkeepers invited to camp to prepare for the friendly against Spain.
According to him he is to report to camp on March 28th as the game aginst Spain is in the first week of April but he will be travelling to Muldova this monday with the Under -23 team for another friendly against the Muldova Under-23 team on tuesday.
He revealed that he was shocked about his invitation to the Romania Senior national team because he is yet to give his final word to the Romania FA member Mr Dumitru Resvan who has been pressuring him as to whether he wants to take up the Romania nationality or not.
The former Dawu Youngsters and Heart of Lions goalkeeper mentioned that he has asked the Romanian FA to give him some time to think of the whole issue again since he is still in talks with his family and manager as they are all against the issue.
Quizzed whether he will be honouring the invitation for the Spain game the agile goalkeeper said he would be reporting to camp for that game and see what happens next since he has already played two friendly games for the Under -23 team.
He however mentioned that anyone who wants to talk to him on this issue can first talk to his former Chairman and President Mr Victor Ahiakpor of Heart of Lions.